Jay-Z and Beyoncé
It might have shocked some when the initial news broke that Beyoncé was dating rap icon Jay-Z. But, this couple seems to have made it last and become one of the most popular couples in the rap and music industry.
Let's be honest — though Jay-Z is a super talented producer/musician and a pretty intelligent guy, he's not the best-looking gentleman. But, standing next to his amazing wife, he absolutely shines bright!
Dre and Nicole Young
There are a handful of rappers that, when you say their names, Hall of Fame status comes to mind. Many of these hail from the '80s and early '90s, though, perhaps one of the biggest stars to come out of that era is Dr. Dre.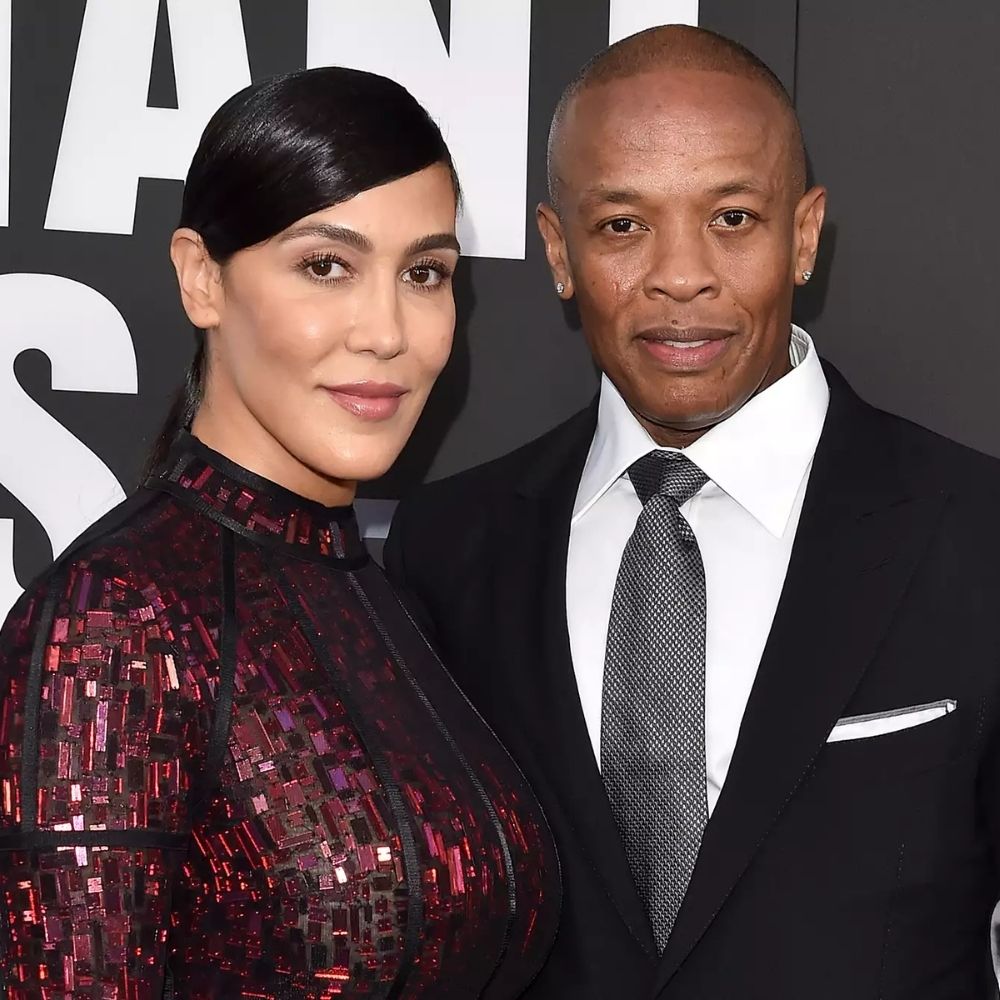 In 1996, Dr. Dre found his soulmate in Nicole Young. They've been married for 15 years and have several children together. But, when you see them side by side, it's easy to see that this beautiful woman might be a little out of his league.
Ice Cube and Kimberly Woodruff
When we think of rappers nowadays, many think of talented lyricists who aren't as talented at keeping a girlfriend for longer than a week. But, many old-school rappers actually have managed to maintain a romantic relationship for lengthy periods of time.
Ice Cube may be better known as an actor nowadays, but he was one of the founding fathers of rap in the '80s. and during almost his entire career, he's been involved with Kimberly Woodruff, a stunning woman he was lucky enough to make fall in love with him.
LL Cool J and Simone Smith
LL Cool J is not a bad-looking guy. In fact, many women would happily put him on their heartthrob list. Even still, when you see him with his wife of 15 years, you might notice that he definitely found someone that was a little out of his league.
Simone Smith isn't just an amazing and loving mother, but she's also a shrewd businesswoman with an amazing sense of style. Not only is she beautiful, but she's incredibly intelligent, too.
Swizz Beatz and Alicia Keys
Alicia Keys is one of the most talented and beautiful singer-songwriters in the industry today. In this power couple, it's hard to decide who's the bigger star.
Swizz Beatz, who's talented in his own right, nabbed the singer's heart and wound up becoming her one and only. He's a lucky man.
Machine Gun Kelly and Megan Fox
Machine Gun Kelly and Megan Fox met on the set of the movie, "Midnight in the Switchgrass," and struck up a friendship. She had just separated from her husband at the time, Brian Austin Green, and had yet to be divorced before rumors started spreading that the rapper and the Hollywood star had begun dating.
Since then, these two have become one of the hottest it couples in Hollywood. Turning up on different red carpets for the last two years, they've just recently gotten engaged.
Wyclef Jean and Marie Claudinette
Wyclef John is a super talented musician and artist who has had a successful solo career and was a part of the iconic group, The Fugees. On top of the music, he's also had more social ambitions, and through all of this, his beautiful wife stood by him.
Marie Claudinette is a stunning beauty with her own successes under her belt. However, seeing the two together does look a bit like the odd couple.
Snoop Dogg and Shante Broadus
Snoop Dogg is an iconic rapper that, no matter what type of rap you listen to, we're sure he's in your playlist somewhere. Though he's talented, incredibly smart, and business savvy, he's not the most handsome man.
So, when you see the beautiful smiling face of his wife, Shante, you might wonder how he managed to catch her favor. We're not sure of the story, but one thing's for sure, these two are ride or die — they've been through quite a bit and are still going strong.
LA Reid and Erica Holton
A lot of guys, especially when they're in their teenage years, have crushes on their teachers. LA Reid might have been one of those that found a roundabout way of making that boyhood fantasy a reality. This well-known record producer found love with a beautiful school teacher.
Erica Holton has been with the record producer for years, and the two of them have several children. Her stunning beauty definitely draws people's attention.
Big Boi and Sherlita Patton
Starting as a member of the rap group Outkast, Big Boi has absolutely built a career for himself. Once the band had separated, he went on to make his solo career. While he worked on his career, he fell in love with a beautiful woman and married her.
Sherlita Patton is a stunning beauty that the rapper is more than willing to show off. Though when he does, we're sure there are at least one or two people that look and wonder how he managed to capture her heart.
Ja Rule and Aisha Murray
Sometimes, the relationship between a rapper and their significant other manages to stand the test of time. Ja Rule, for instance, is married to Aisha Murray, who he has been dating since junior high.
The two have been head-over-heels for each other for quite a while and eventually wound up getting married. While she's quite the beauty, it doesn't look like she feels that she ever settled.
Paul Wall and Crystal Wall
There are a ton of reality TV shows out there, including one that focused on the wives of rappers. One of the rappers covered in this was Paul Wall, and when the audience was introduced to his significant other, they were pretty shocked at what they saw.
Not only was Crystal Wall beautiful, but she was super intelligent and classy. Definitely not a woman that many would have thought would wind up with this rapper.
Macklemore and Tricia Davis
Macklemore himself is pretty handsome but his wife, Tricia Davis truly shines. His beautiful wife isn't just a pretty face — she's a fierce businesswoman with a real talent for management. While she lets her husband stand in the spotlight, she takes care of all the behind-the-scenes work.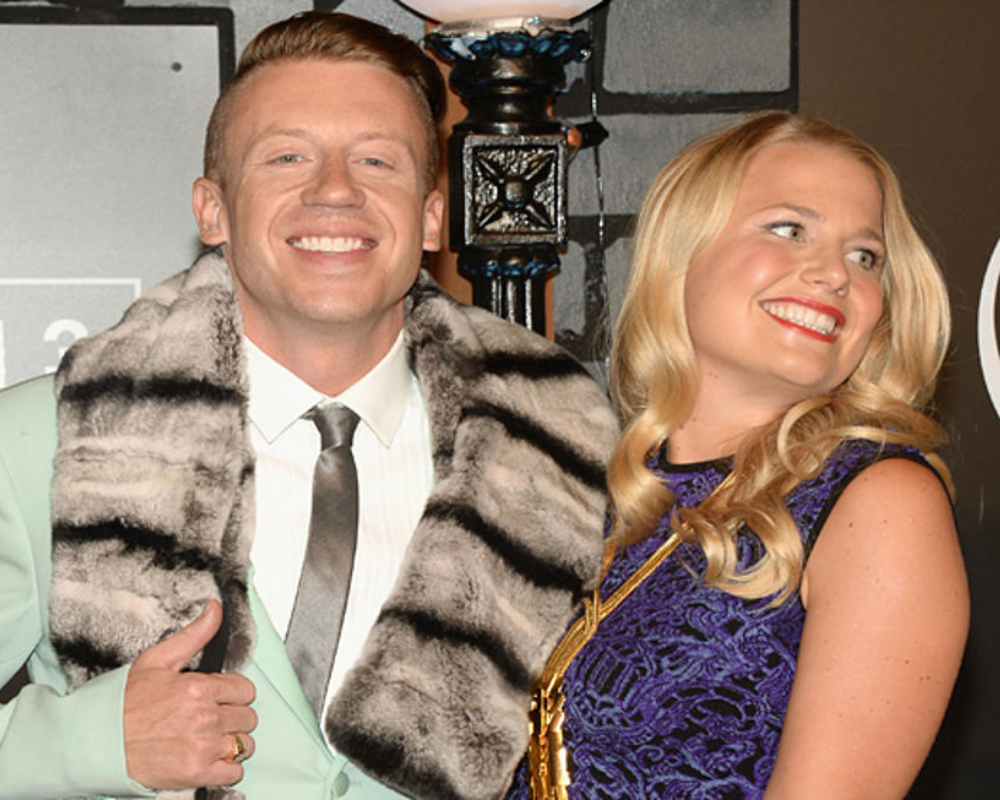 Not only is she Macklemore's tour manager, but she also uses her extensive education to handle all of the marketing, public relations, and branding for his shows. These two powerhouses are full partners in life and in the industry and we absolutely love it!
Ludacris and Eudoxie
Ludacris is a super talented rapper and actor who, though not traditionally handsome, is definitely good-looking. Even with that, though, you might be a little surprised when you see him with his wife, Eudoxie.
A graduate of the University of Miami, this beautiful young woman seems well out of this superstars league. But, clearly, they couldn't care less what we think of them. Good for them!
Miguel and Nazanin Mandi
It almost seems strange, nowadays, for a couple to stay together for so long, especially when dealing with the music industry. But, Miguel and Nazanin started a relationship when they were young adults. They dated for a long time and eventually got engaged in 2016 and married in 2018.
Although, after 17 years together, there reported having some marital troubles that caused them to split up for a while. However, they recently got back together and are trying to work through all their difficulties.
E40 and Tracy
It seems that love can last despite the many challenges of the music industry. Just ask iconic rapper E40 and his beautiful wife, Tracy. They met while in high school in the Bay Area and became inseparable.
The two have a beautiful family and have been together for more than 30 years. It's such a beautiful story, and we're so lucky that the rapper chooses to share it with us.
Kid Ink and Aziah Azante
Kid Ink has been in a long-term relationship with Aziah for over a decade. Like several other famous rap couples, the two met while they were in high school, and since 2004, they've become inseparable.
They tied the knot in 2016 and welcomed a child together since then. It's such a beautiful partnership — no matter how challenging their lives become, they stick it out together.
Jim Jones and Chrissy Lampkin
If you're really into rap music and you love reality TV, then we're sure that you tuned into B.H. Jones' "Love and Hip Hop." One of the main stars on that show is Chrissy Lampkin, who's the significant other of Jim Jones.
The two have been together for quite a while, and, while they do make for a beautiful couple, this stunning woman definitely seems to be a bit out of his league.
Gucci Mane and Keyshia Ka'oir
Gucci Mane has found his place in rap history by really bringing rap music to the forefront. From this, he has garnered quite the bank account, but his wife is just as impressive. She took one idea and turned it into her own fortune.
Not only is she a business mogul herself, but she's also stunningly beautiful. So beautiful, in fact, that many look at this powerhouse couple in absolute wonder.
Papoose and Remy Ma
This couple has quite an amazing story — they've been together since way back in the day. Through all their ups and downs, the rap star and his amazing wife stayed together. And, eventually, the two wound up together on a reality show.
That's really when everyone started to realize that this couple was a little bit of an odd pairing. After all, Remy Ma is quite stunning, and Papoose is just kind of OK. So, it's no wonder that he fell in love with her the second he laid his eyes on her.
Chance the Rapper and Kirsten Corley
Sometimes, real-life love stories are even better than the Hollywood version. So, when you look at this odd couple and think to yourself that she's way out of this rapper's league, all you have to do is listen to the story of how they met, and it's pretty evident why this relationship works.
Because their mothers knew each other, the two met at the age of nine at a party, and when Chance saw Kirsten dancing, he immediately told her they should get married. Chance the Rapper is not a bad-looking guy, but his wife is definitely stunning, and together they've made some very beautiful children.
J. Cole and Melissa Heholt
Just because one member of the relationship likes to be in the limelight doesn't mean that they both like it. So, whenever you do get to see J. Cole and his wife out and about together, Melissa Heholt, it's quite a rare event.
The elusively stunning beauty also has quite the brains, earning herself an MA in childhood education, though she ended up going with a different passion and now works as an event planner.
Ice T and Coco
Few couples in the rap world are iconic. One of those just happens to be Ice T and his beautiful wife, Coco. The rapper and his model wife have been together for years.
Considering she works as a Sports Illustrated model, many of us wonder how Ice T (who is super talented musically and on the screen) was able to find and keep this beautiful woman.
Jeezy and Jennie Mai
Sometimes, romance blooms when you least expect it. Jeezy, a Southern rapper, met Jenny Mai, a celebrity talk show host and stylist, in 2018. The two quickly began dating and eventually, last year, tied the knot.
Though they're clearly incredibly happy together, they do make for a bit of an odd couple as Jenny Mai is this stunning beauty, and Jeezy is just kind of your everyday average joe.
AKA and Nadia Nakai
Sometimes it's hard to keep the rumor mills from turning, especially when you're in the limelight like the well-known rapper AKA. So, it isn't surprising that when he and Nadia Nakai were seen vacationing together, it wasn't long before everyone was putting them together.
It took some time before they shared their romance with the world, but they made it Instagram official earlier this year. There have been some ups and downs, along with rumors that they have broken up, but nothing's been confirmed by the two. In fact, they continue to deny the rumors.
50 Cent and Jamira Haines
50 Cent and Jamira Haines have been dating since 2019, after making their relationship known at the season premiere of the rapper's hit show, Power, in August of that year. They've been through just about everything.
Though it doesn't seem like something that a big tough rapper would do, the couple has even created vision boards for each other in the hopes of growing stronger together.
Nicki Minaj and Kenneth Petty
Sometimes it just takes time to come back to your first love. Nicki Minaj is one of the most well-known women rappers on the planet and has been through several relationships in the public eye.
But, eventually, she did find her way back to her high school sweetheart Kenneth Petty. Knowing each other since they were 14, the couple began dating after another breakup and soon walked together down the aisle before starting a family.
G Herbo and Taina Williams
No matter how difficult life gets for G Herbo, it seems that his girlfriend is by his side. The couple tends to keep their relationship very private, especially as they're expecting their child. Dating since 2019, they do take to social media occasionally to share big events.
Social media seems to be the place where the rapper likes to share his love for his girlfriend which is quite sweet. Many people think they're one of the couples to watch out for.
A$AP Rocky and Rihanna
While, yes, this couple hasn't been together for as long as some of the others on this list, we think they definitely deserve to be here. The love between these two superstars has put a smile on many people's faces and garnered a lot of support from their collective legions of fans.
In the early parts of 2020, rumors spread that Rihanna had broken up with her previous boyfriend, and soon she and the rap star were seen on various red carpets together. We wish them all the happiness in the world!
Notorious BIG and Faith Evans
Though he was taken from the world too soon, the Notorious BIG was one of those rappers that seemed to always be able to find himself a beautiful young woman to be on his arm. For quite a while, that beautiful young woman was fellow musician Faith Evans.
While these two seemed like an odd couple to many people, it was clearly love at first sight as very shortly after meeting each other, they actually got married — it only took them eight days to know they'd found their happily ever afters!
DJ Khaled and Nicole Tuck
DJ Khaled may be one of the biggest rappers and producers on the planet right now. And over the years, as he gained popularity, we've watched as he and his wife, Nicole, have walked down red carpets and enamored themselves to their fans.
The two have several children together and love to share their relationship on social media. It's clear that these two were made for each other.
Mustard and Chanel Dijon
This couple has been together since they were 16 years old! Finally, in October 2018, Mustard got down on one knee and asked for Chanel's hand in marriage. It took two years to plan the wedding but eventually, in 2020, they got married in a small ceremony.
It probably wouldn't have taken as long if he had just asked sooner, but, eventually, they did make their way down the aisle. It seems that these two are planning on being together forever!
Common and Tiffany Haddish
It seems that Common has found himself a significant other that can make him laugh. Humor is a big part of any relationship, and this rapper has found his match in his latest love, comidian/actress, Tiffany Haddish.
They met up, heated up, and, eventually, became one of the hottest couples to watch. They've become such a popular couple that they've even been featured in People magazine together.
Lil Durk and India Royale
Together for several years, the couple started dating in 2017, and later that year, welcomed a child. The relationship even spurred a song or two in honor of his love. That's super cute!
Lil Durk has no filter when it comes to speaking out about his love and admiration for India. He's gone on his social media many times and talked about how much he owes her. This is one rapper who knows to treat his woman like the queen she is!
Travis Scott and Kylie Jenner
Travis Scott hit the music world in 2009 but didn't find fame until 2015 when he released his hit "Antidote." Because of this newfound popularity, he found himself mixed in with tons of talented and beautiful women that were way out of his league.
One of these women happens to be his latest girlfriend who's a member of the Kardashian-Jenner clan. He's now become practically tabloid royalty! Seeing pictures of him and Kylie is a little odd because she definitely doesn't look like she's in the same league as him.
Mr. Papers and Lil Kim
Mr. Papers and Lil Kim have had a pretty drama-filled relationship. They began dating in 2012, and two years later had a child together, named Royal Reign. They broke up shortly after, in 2015.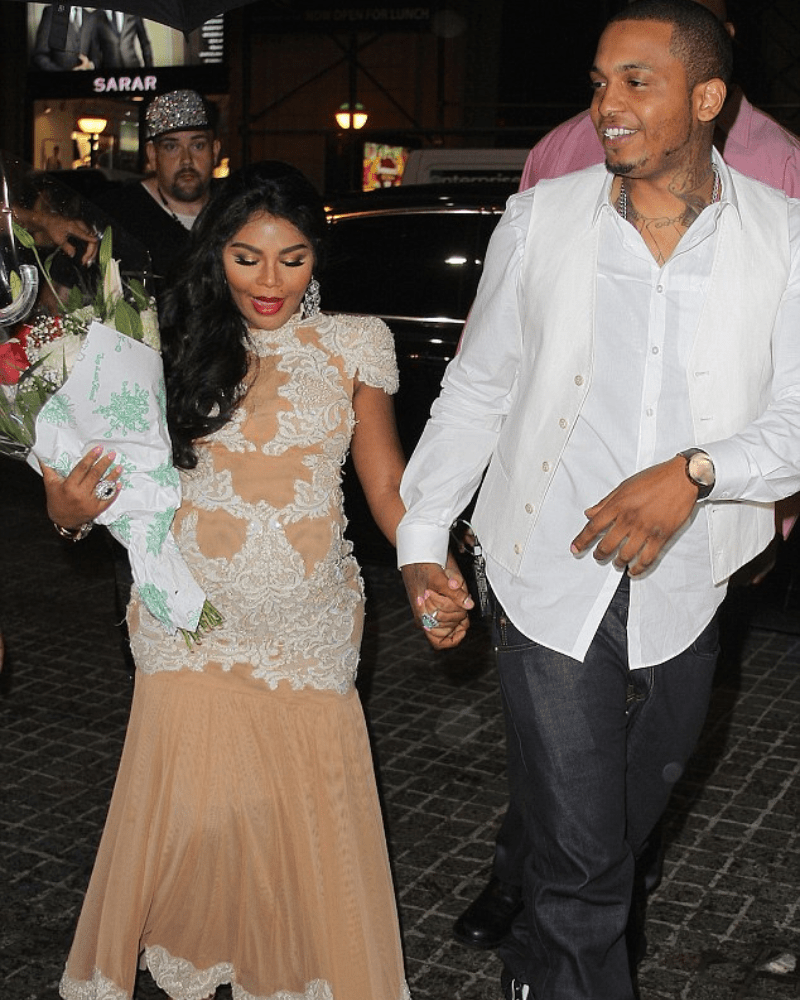 After a difficult custody battle, many fans of the two musicians thought it was the end for them. But, after being broken up for five years, the two rekindled their relationship in 2020 and seem to once again be going strong.
Offset and Cardi B
While both Offset and Cardi B are serious artists, we all know who the real superstar in this relationship is. Cardi B's meteoric rise to fame through social media in the late 2010s has absolutely cemented her as one of the biggest musical acts in the world at the moment.
Their relationship has been just as dramatic, with rumors of cheating splitting them up for a time. However, they've been officially back (and expecting their second child together) since 2021. From their social media accounts, it looks like they're in it for the long haul.
Lil Scrappy and Bambi Benson
Though they knew each other before, Lil Scrappy and Bambi only made their relationship official while filming the show Love and Hip Hop. This power couple dated for a few years before officially tying the knot in 2017.
Though Scrappy has a son from a previous marriage, it looks like this blended family is making it work — the two have had three children together in the past four years. And it seems like they love hanging out with all the kids!
Will Smith and Jada Pinkett Smith
First of all, yes, Will Smith is a rapper, or at the very least, was a rapper. If you don't believe us just go back and listen to the soundtrack of Men in Black. And let's not forget his half-rapping as the Genie in Disney's live-action Aladdin.
Through all of that, his wife, Jada Pinkett Smith, has been beside him. The two have had their ups and downs (even splitting briefly), but after two kids and years of marriage, they seem to be as devoted as ever, at least according to the recent Oscars fiasco.
2 Chainz and Nakesha Ward
2 Chainz absolutely knows what a treasure Nakesha Ward is — which explains why he proposed twice, with the second time being on the steps at the 2018 Met Gala. She said yes, and they got married very shortly after.
But, these two have been together much longer — since 2006, in fact! And they have three kids together — Heaven, who's 15, Harmony, aged nine, and Halo, who's six. These two clearly only have eyes for each other!
Michelle White and Childish Gambino
Childish Gambino, a.k.a Donald Glover, is one of the most multi-talented and fascinating stars in the world right now. But, due to his insistence on extreme privacy, not much is known about his personal life, which kind of makes him even more fascinating…
He and his long-time partner, Michelle White, though, seem very happy together. They've been together for years, and it's pretty clear that he's head over heels for the mother of his three children, which we absolutely love to see.
Pusha T and Virginia Williams
Pusha T and Virginia Williams have had a surprisingly steady relationship. The two met at an album release party in 2005 and have been together ever since. Eleven years later in 2016, Pusha T finally proposed.
They ended up getting married two years later, with Pharrel Williams acting as best man. The small ceremony was pretty star-studded, with celebs like Kim Kardashian and Kanye West in attendance. The couple welcomed their first son in 2020.
Professor Green and Karima McAdams
Professor Green (a.k.a Stephen Paul Manderson) the British rapper and singer, has been a vocal advocate for mental health for many years. And since 2019, he's not been doing that work alone — his incredible girlfriend, Karima McAdams, can be seen by his side everywhere.
But, she's not just a beautiful face. Karima has a career of her own as an artist, model, and actor. She's also trained in martial arts, which isn't so surprising when you know she was chosen as the model for Lara Croft in the video game franchise.
Quavo and Saweetie
Quavo and Saweetie have had quite a few ups and downs in their relationship — they even fully broke up for a few months, back in 2021, with Saweetie twitting that she's single and has "endured too much betrayal and hurt behind the scenes."
Yet, shortly after those tweets, they were seen hanging out together once again. Though it seems that they're taking things slowly and privately at the moment, quite a few sources have confirmed that they're giving their relationship another go.
Lil Durk and India Royale
Though they've been at the center of several rumored scandals in the five years that they've been together, these two definitely feel like they're in it for life. Lil Durk and India Royale started dating in 2017 and had their first kid together just a year later.
Though over the years many rumors claimed that they had broken up or cheated on one another, the two have remained steady and got engaged at the end of 2021. While the wedding has yet to happen, we can't wait to see photos of the crazy party they will most likely have.
Future and Dess Dior
This rap superstar certainly lives up to rapper assumptions — only a few short months after splitting from model Lori Harvey, Future found himself a new beautiful girl. Dess Dior, herself a rapper and internet personality, though, seems to be it for Future.
Though many fans believed that they had broken up after rumors of cheating, the two posted on their social media accounts that their relationship is as strong as ever. With all the bejeweled gifts they've bought each other, we wouldn't be surprised if a diamond ring is in their future.
Wiz Khalifa and Aimee Aguilar
While he's mostly known for his musical rap career, Wiz Khalifa has made the move toward acting in the past several years, and his new girlfriend, Aimee Aguilar, seems to be thinking of expanding her own career in that direction.
The Instagram model and the rap superstar have only been dating a few months but seem to be very happy together. Many of his fans, though, might still be hoping to see him get back together with his ex, supermodel Winnie Harlow.
Pharrell Williams and Helen Lasichanh
While most people would consider him more of an R&B musician, Pharrell Williams has been known to rap quite a bit, too. And he most certainly has a gorgeous wife, which absolutely means he deserves to be on this list.
These two knew each other for years as friends before taking a leap of faith and starting a relationship in 2008. They've since gotten married and have four kids together — including triplets! That must have been a shock!
The Kid Laroi and Katarina Deme
The Kid Laroi has very quickly become one of the biggest music stars to come out of Australia. He released his first single in 2020 and has since become an overnight sensation! He claims all that success is thanks to his girlfriend, Katarina Deme.
The 18-year-old rapper and the Instagram influencer met in the summer of 2020 through mutual friends and then spent a year apart, only chatting online. Though both of them are super young, it seems like they're pretty serious about each other.
Chrissy Teigen and John Legend
Okay, we know that John Legend isn't exactly a rapper, but we think being an R&B star of his caliber definitely deserves an honorable mention. Besides, we just really love his relationship with his supermodel wife, Chrissy Teigen.
These two are probably one of the most wholesome celeb couples at the moment and we just can't help but love their romantic story. While they've had some difficult times recently with the loss of their unborn son, the couple and their two kids look to be stronger and closer than ever!
Big Sean and Jhene Aiko
For over a decade, these two had been friends before gradually working to be more. Starting out as completely platonic in 2012, they hung out for five years until they made it official but kept it quiet at first because they wanted to enjoy their time together.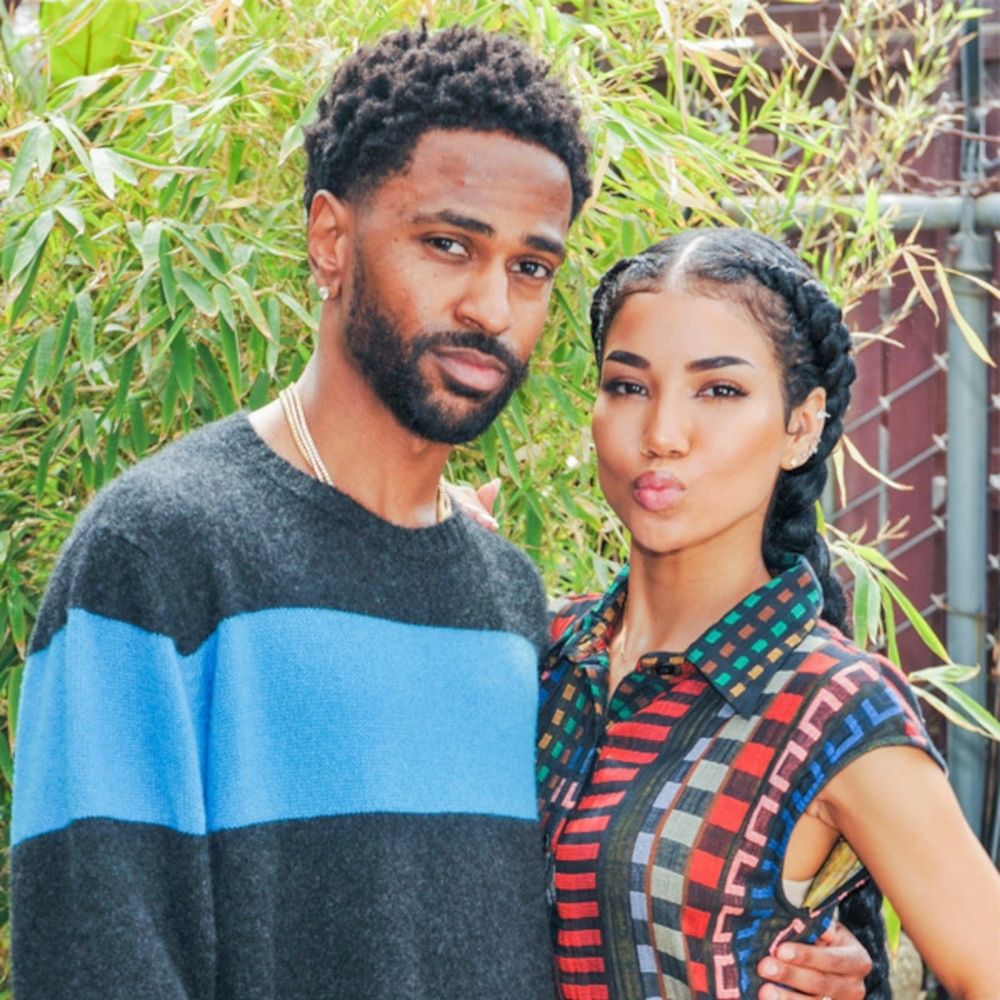 Eventually, in 2018, Big Sean hit social media with a few remarks that made it really clear that the two were a couple and there was no going back.
Lil Yachty and Selangie
Over the past couple of years, Lil Yachty Has been walking through the world with a young lady named Selangie. This fashion designer has her own clothing line and seems to be a really good fit for the rapper.
Both love fashion and have a unique idea of what it means to be in style. So, the Atlanta rapper and the fashion designer often try to find ways to have their outfits match.
Kendrick Lamar and Whitney Alford
Sometimes the best relationships are those that take time to develop. That's what Kendrick Lamar has with his partner Whitney Alford. They began dating in high school and she has been with him ever since.
The two also eventually welcomed a child into their life. Remarkably, even with all his fame, this rapper has somehow managed to keep his personal life quite low-key.
Halle Bailey and DDG
As a young musician in Hollywood, it can be very challenging to keep your love life quiet. For quite a while, though, Halle Bailey had been able to do that. That was until she was caught hanging out with DDG.
Even after the first images were released, the two didn't immediately acknowledge their relationship. Eventually, they did via social media, and now their fans can't get enough of them.
T.I. and Tiny
When you're in the industry, often, the people you associate with the most happen to also be part of it. This is what happened when Tameka "Tiny" Cottle met T.I. — back when she was the bigger star of the two. The couple has gone through several ups and downs, but in the end, they found a way to make it work.
T.I. is not an unattractive gentleman, but Tiny is a stunning beauty. While the two don't seem to fit together at first glance, after everything they've been through together, they're clearly in it for the long haul.