How well do you know your favorite musician? If you want to impress your crush by telling them some facts they've never heard before about their favorite artists, then you're in the right place! We've done thorough and in-depth research on the authenticity of these facts. It's safe to say that they're true. So, without further ado, let's get to know more about them.
Freddy Mercury and Princess Di
Suppose you met Princess Diana and she insisted that she stay with you a little longer. Could you ever in your right mind say no to her? Freddie Mercury certainly couldn't when Diana asked him just that.
And so, he came up with a solid plan along with British comedian Kenny Everett. The guys disguised her highness and snuck her into a bar so she could stay with them without getting recognized.
Dolly Parton Lost
How would you feel if you failed at being yourself out in public? We have no idea how Dolly Parton must have felt but here's what happened to her — she decided to enter one of those competitions in which people do impressions of celebrities.
Out of the abundance of her excitement, she decided to exaggerate some of her core features. For instance, she went for bigger hair volume, which seemed unrealistic — plus a bigger beauty mark. And in the end, she lost.
Mariah Carey's Ugly Break-Up
Oftentimes, things can get messy when there's a break-up involved. Sometimes people can go a little overboard and put you through real trouble. Take Mariah Carey's ex, for instance.
He decided to swipe one of her pre-recorded audio samples with JLo and released a remix version before the original hit the market. That's next-level evil in our opinion.
Brian May Is an Intellectual
If you resonate with Brian May with music, then we have a bomb from the stars for you. Though we all know him as a member of Queen, the world used to know him in a different way. Before joining the band, Brian was an astrophysicist.
Not only this, he later completed his doctorate and finished his Ph.D. in the respective field. How cool is it that Brian chased his dreams whilst simultaneously working on the things he loved to do? So inspiring!
Alice Cooper's Love Affair
We've all heard the saying — "there's more than meets the eye." Did you know that Alice Cooper has a hidden talent, for example?
This singer used to be a huge golf fan. He loved playing golf so much so that he used it as a way to save himself anytime life threw a curveball his way. Not only this, but he also released a book about playing golf entitled Golf Monster: My 12 Steps to Becoming a Golf Addict.
Gene Simmons Was a Teacher?!
Some musicians hold onto a certain type of past that's very hard to imagine or envision. Now, we don't say this negatively. What we're trying to say is that people can be surprising sometimes. Gene Simmons is a prime example.
Kiss's vocalist and bass player, Gene Simmons, used to be a sixth-grade teacher before he co-founded the band. That's right — Simmons, who took on the persona of comic-book style character "the Demon" used to teach pre-teens before his musical career took off.
Roger Taylor Really Loves His Car
Despite the fact that adults are grown, they can still act like kids sometimes — and this includes musicians. Did you know that Queen has one song entirely written by drummer Roger Taylor? The name of that song is "I Am in Love With My Car."
He wanted the band to play his song at the opera and although the other members didn't agree at first, Roger was extremely persistent. So much so that he decided to lock himself in a cupboard until the rest of the band finally agreed.
Lynyrd Skynyrd Has a Nemesis
The name behind the band's name has a hilarious back story. So, the band members have a gym teacher back in high school who constantly punished the kids during their time in high school.
So, when they opened a band, they decided to name it after their gym teacher and nemesis, Leonard Skinner. To avoid lawsuits, they tactically changed a few letters in the band name.
David Bowie's Teenage Brawl
We don't know about you but some of us have always thought that David Bowie had heterochromia iridium — two different colored eyes. It turns out, that wasn't the case. Luckily, we do know the real reason behind his distinctively different eyes.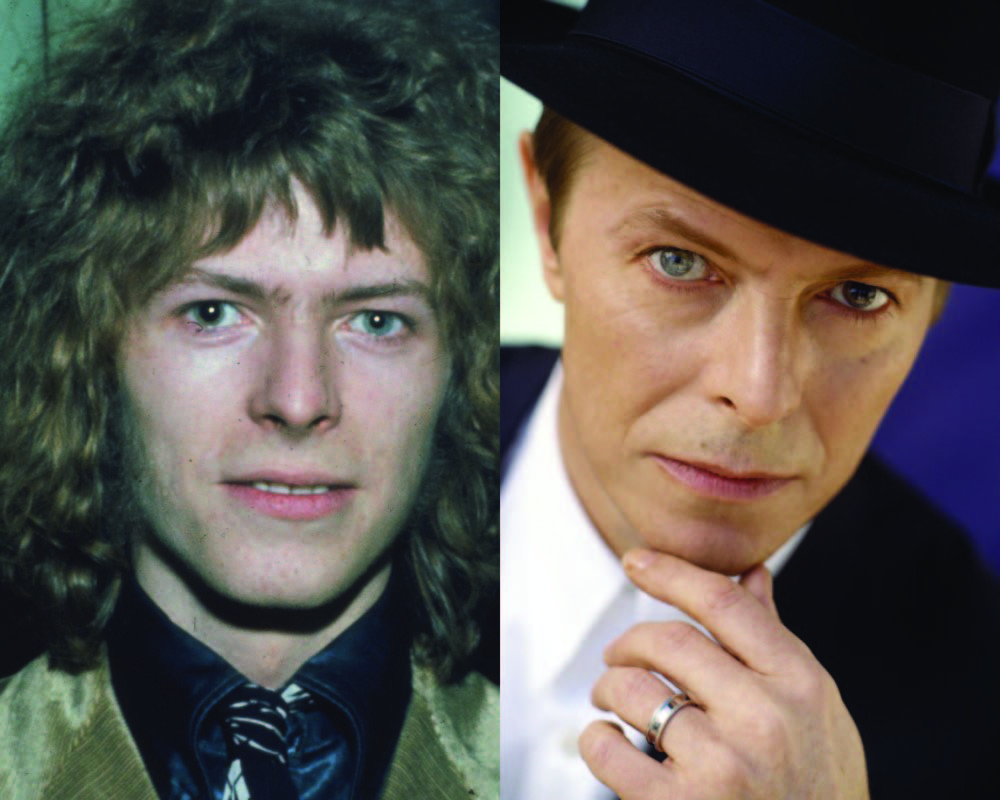 After a fight as a teenager, Bowie suffered from anisocoria, a condition that causes the pupils to differ in size. So, in reality, Bowie had two blue eyes, but the pupil in his right eye was much larger than the left.
Jerry Lee Lewis' Third Marriage
Sometimes, people aren't all they seem to be. Jerry Lee Lewis is one of the most talented musicians of all time. He was a singer and a songwriter with "great balls of fire!" Ha, get it? Anyway, what you may have not known about the energetic musician is that he married his cousin.
Before you start cringing, though, we have more to reveal. Jerry's cousin was a minor when they exchanged vows! When they got married, she was just 13 years old. What?!
Freddie Mercury vs. M.J.
Did you know that Michael Jackson and Freddie Mercury once recorded a few duets together? The reason we've never been able to listen to these tracks is due to the fact that the two powerhouses had a fallout during their collaboration.
Apparently, Michael decided to bring his pet llama to the recording studio. That's when Freddie called up his manager, Miami, and asked him "to get me out of here. I'm recording with a llama… I've had enough and I want to get out."
The Beatles' Natural Talent
When it comes to music, people still worship The Beatles regardless of the time that's passed by. This band hasn't aged one bit and probably never will. In 2021, they're as popular as ever!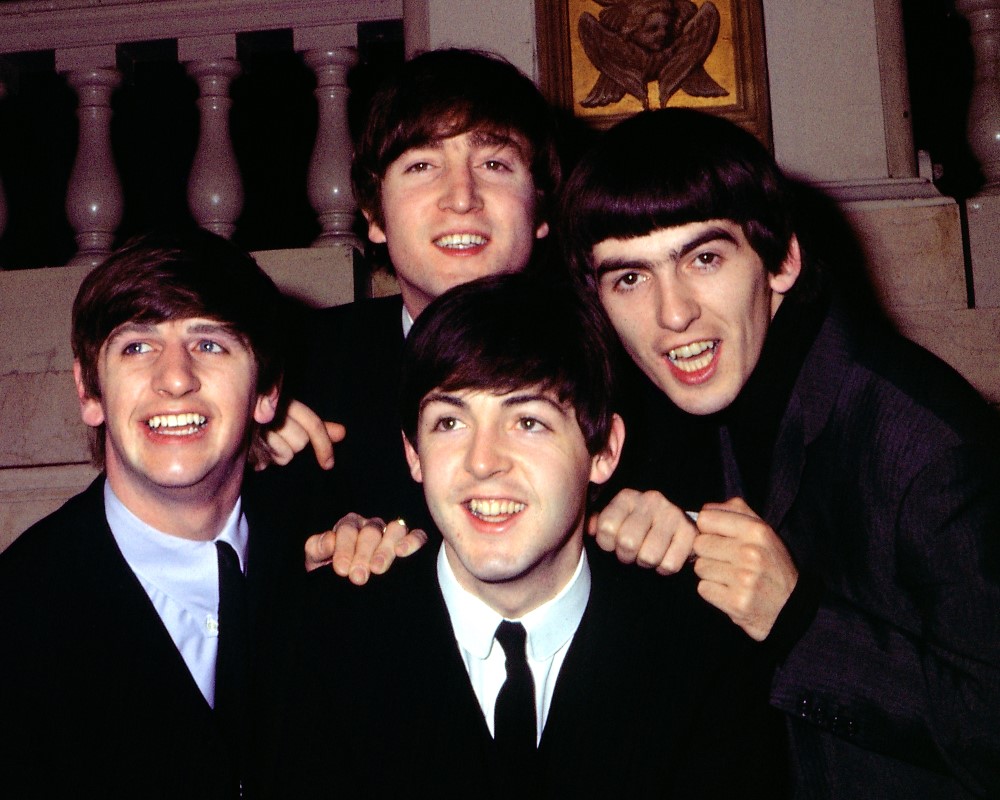 Something that you may have never noticed is the fact that none of the members knew how to read or write music. They wrote out words and chords to remember their tunes, but when it came to writing music for others to play, that was left to arrangers at sheet music publishing companies.
Freddie Mercury's Overbite
People identify Freddie Mercury without his overbite. His overbite defines him but did you know the secret behind them? The famous overbite of Freddie Mercury was caused by four extra teeth that he had. Surprisingly, the singer wanted to get rid of them by removing them completely.
Sadly, his dentist informed him that the whole procedure would cost him a lot — meaning that there would be changes to his overall vocals if he gets them removed. Then Freddie decided to hold that thought and abort the mission.
Ringo Starr Lent His Voice
It's not uncommon for musicians to lend their voices to animated characters in certain shows or even advertisements! Ringo Starr, for example, was the first narrator for Thomas the Tank Engine & Friends, narrating the first two series and playing Mr. Conductor on Shining Time Station.
Now, does his voice ring(o) a bell? It turns out that he's not the only icon who has played a character on the show. In fact, comedian George Carlin, actors Alec Baldwin and Pierce Brosnan, and even actress Gwyneth Paltrow have all voiced characters on the show!
Demi Lovato & Selena Gomez: YouTube Sensations
Do you think the beloved Demi Lovato and Selena Gomez first rose to fame with tracks like "Get Back" and "Falling Down?" It turns out that isn't the case at all. The former BFFs started out as young YouTubers back in the day — well, after they starred on Barney & Friends together.
Together, they created YouTube videos and mainly posted them from Demi's account. So, if you're currently posting your songs on YouTube, you might have a shot in the future as well. Don't lose hope!
Prince Played Ball
Did you know that Prince had other talents besides his incredible music ability? And while we can all agree that talent coursed through his veins, you may find it a bit surprising to learn that Prince used to be a basketball player — and he was good, too!
His former coach once spoke about him and how he used to play. According to the guy, Prince was extremely clever and quick on his feet. What's more, his coach considered the icon to be an excellent leader as well.
Twenty One Pilots
Have you ever wondered how Twenty One Pilots came up with their name? It turns out that the name of the band came from a play the band members watched once.
Long story short, lead vocalist Tyler Joseph got inspired by a play in which a bad decision caused the demise of — you guessed it — 21 pilots. A great tribute to the incident. Good work there, Tyler.
Stevie Nicks/Prince Collaboration
Many musicians are friends and even collaborate with each other. While fans absolutely love this, these collaborations can sometimes be a bit too draining for musicians.
Stevie Nicks, for example, was supposed to write "Purple Rain" for Prince. She later declined the opportunity as, according to the singer herself, it was too much for her during that time.
Elvis' Iconic Jet-Black Hair
What do you think Elvis' hair color was back in the day? Jet-black, right? Well, we're here to reveal that iconic, jet-black hair wasn't natural. His actual hair color or natural shade was blonde until his late teens.
He later dyed it black. Guess what he used to dye his hair the first time? Shoe polish. Later, he started using black hair dye.
The Zombies Impersonators
Bands often fall apart or break up. It's very natural for famous bands like The Zombies with even the most record-breaking hits to break up at some point. We've all seen it before. What we haven't seen, though, is people pretending to be them.
So, after the band fell apart, some people went on a tour pretending to be the band members and got caught almost immediately. A fun fact is that those members later opened their band and continued playing.
Richie Havens' Improvisation
When we hear the name, one of Richie Haven's famous songs instantly ring in our heads and that is "Freedom." This song was way ahead of its time. There's something you need to know about this song and that is, "Freedom" was an improvised song on stage.
So, as the other artists were delayed at the Woodstock, the artist kept playing one song after another and later came up with this one right on the spot. Boom, what a hit!
Paul McCartney's Dreamy Melody
The Beatles is one of the most iconic bands of all time, with music so timeless that the group is still wildly popular. If you know them well, then there's a good chance you know their hit song, "Yesterday." Paul McCartney came up with the melody of this song from a dream he had.
So, when he played it for the first time in front of the band, they said that they had never heard that before. What a beautiful way to create music.
Keith Richards Can't Get No Satisfaction
Since we're talking about finding inspiration in dreams, then we can't forget about Keith Richards from The Rolling Stones. Keith had experienced something similar once.
In the early hours of May 1965, Keith woke up and grabbed a tape recorder. That's when he laid down one of the greatest hooks of all time — the opening riff of "(I Can't Get No) Satisfaction" — before falling back to sleep. What's funny is that Keith had no memory of recording anything…
Neil Young & Rick James
Life is a journey and thus you can't really know where you'll end up one day. We think Neil Young, a Canadian folk artist, would agree.
He and funk star Rick James once played together before they both discovered what they were really good at — which were two very different genres.
Madonna's Dunkin' Donuts Scandal
There's no denying that the Queen of Pop — also known as Madonna — walks to the beat of her own drum. She certainly doesn't hold back or hide her emotions, and this story is a perfect example of that sentiment.
Madonna used to work at Dunkin' Donuts before she became The Material Girl we all know her as today. She got fired from there after squirting jelly at a customer. We're glad that it wasn't any of us that day.
Lady Gaga's Inspiration
Born Stefani Joanne Angelina Germanotta, Lady Gaga is an American singer-songwriter that has taken the music industry by storm since she first entered it in 2001.
If you're wondering how the beloved icon came up with her stage name, then you've come to the right place! The true inspiration behind her stage name was from the song, "Radio Ga Ga" by Queen. That was a classic indeed.
Dolly Parton & Miley Cyrus Go Way Back
You might think celebrities meet each other on sets or after joining the industry but here's a fun fact — some of them know each other before they even step foot into the spotlight. Take Dolly Parton and Miley Cyrus, for instance.
The two celebs have known each other for a very long time. How? Well, Parton is actually Miley's godmother! No wonder why these stars have been connected for so long. How cute!
Jimi Hendrix
You know the members of The Beatles weren't the only ones in the music industry who couldn't read music. In fact, the beloved Jimi Hendrix was yet another talented artist that didn't have any clue how to read music.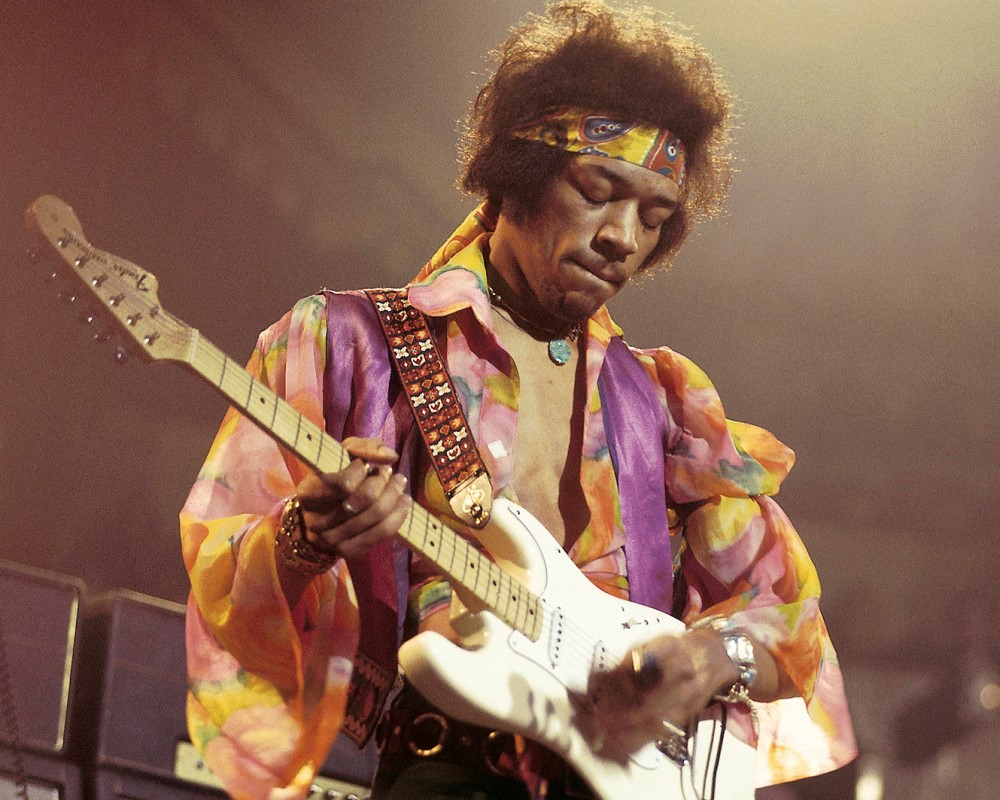 We don't know about you guys but we find that utterly impressive considering the kind of music the man made — and those incredible guitar solos! We didn't think it was possible but Jimi just became even cooler.
Ed Sheeran & Jamie Foxx
Pursuing your career in the music industry is not a decision you make out of the blue. Many rising artists have to go through financial struggles before landing their first break.
It's because of the people who have their backs and support them during those dark times that they're able to make it so far in life. Back in the day, when Ed Sheeran was struggling and had no place to crash, Jamie Foxx offered to host the artist rent-free.
Cher
Autotune is no stranger to the music industry. But while many of us thought that artists like Britney Spears were the first to use autotune, that couldn't be more far off.
It turns out that back in 1998, Cher — Goddess of Pop — used autotune for the very first time on her track, "Believe." So, as you can see, autotune has come a long way.
Demi Lovato and Selena Gomez
We mentioned this duo earlier. Did you know that these two were friends before they even entered the entertainment industry, or created a YouTube channel? That's right — Demi Lovato and Selena Gomez starred in Barney & Friends together!
Whether or not you knew this to be true, there's no denying that this fact is totally adorable, not to mention impressive. We mean, they both have become household names since their time performing with the purple dinosaur!
Tina Turner
You know musicians don't earn a fortune just by creating music alone. With fame comes extra work and/or endorsements. Some even star in advertisements and commercials for extra cash. For instance, Tina Turner. Aside from her undeniable talent, Tina has also been admired for her looks — and specifically, her gorgeous legs.
The singer-songwriter's legs became such a significant feature of hers that she insured them! Can you guess the amount? Probably not. She insured her beloved legs for a whopping $3.2 million!
We Meet Again, Prince
Have you ever seen Fox's New Girl starring Zooey Deschanel? Apparently, Prince really admired the series — so much so that he reached out to Zooey and shared his desire to make a cameo on the show.
The casting directors later brought the musician in for an episode. That was one wholesome gesture on Prince's behalf, and fans loved it.
Mel B and Geri Halliwell
It's very common in the industry to see musicians date each other while working on a certain project. These two members of Spice Girls were together during their days as Scary Spice and Ginger Spice.
Their relationship was not very exclusive as the two were very on-and-off. Still, we have to admit that they handled things very professionally while working in the same band.
Katy Perry
Do you know the Oscar jokes regarding Leonardo DiCaprio? Something similar happened to Katy Perry at the Grammys. Katy Perry is one of the most talented and beloved musicians in the music industry today. She has tons of big hits under her belt.
Regardless of this, she was nominated for the Grammys 13 times and has yet to actually win one. We hope she breaks this chain, as DiCaprio did when he finally won an Academy Award for his performance in 2016's The Revenant.
Whitney Houston and Dionne Warwick
In the music industry, many people are related to each other in one way or another. Still, it may come as a shock to learn that Whitney Houston and Dionne Warwick are related.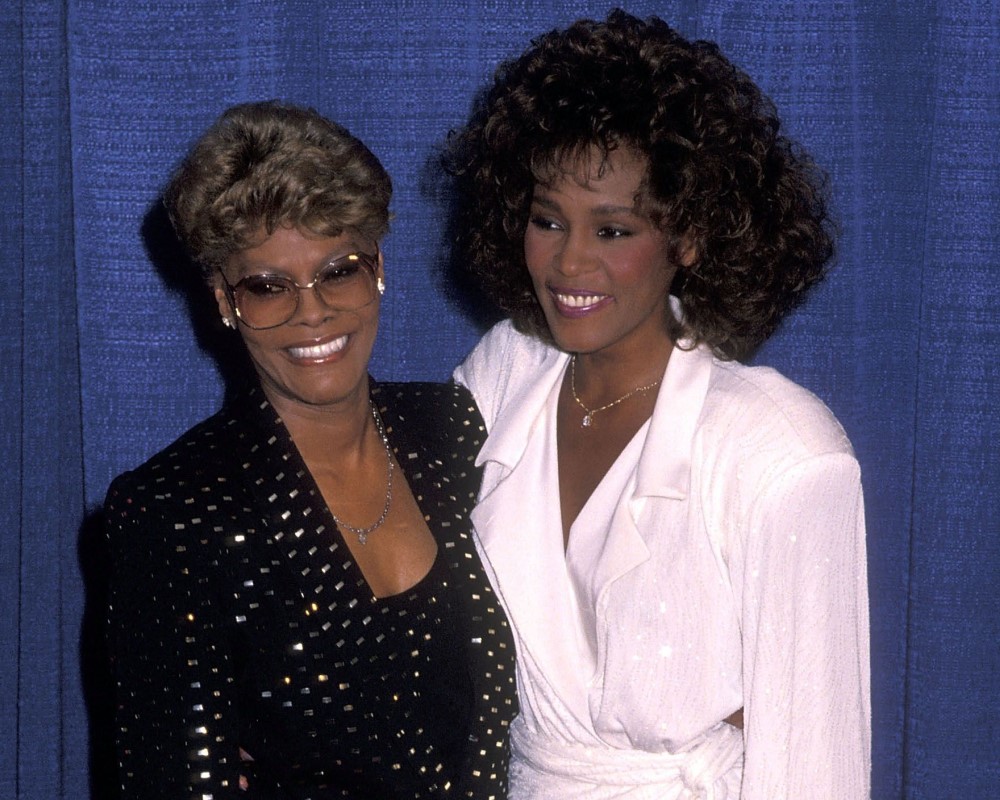 Yes — both of these talented artists come from the same family; they were cousins. And while we had no idea up until this point, we're beginning to realize the many similarities these two shared.
Beethoven's Piano Lessons
Are you a fan of Beethoven? It's pretty hard to find someone who isn't. He was so talented that people used to wait in line for a chance to take piano lessons with Ludwig. What's the funniest part?
Beethoven only gave piano lessons to two types of people — the first kind was extremely talented people with prior knowledge of piano and the second type was attractive women who barely had any talent. Interesting approach, Beethoven.
Bob Marley
To this day, Bob Marley is one of the most influential musicians to ever exist. Even now, younger generations find solace and inspiration in his music. And while he was so beautifully talented and high on life, Marley also had his fair share of hardships — including his battle with cancer. In fact,
Sadly, the world lost him too soon when he passed away at the age of 36. Before he passed, Bob's final words to his son were yet another lesson of life, that money can never buy a life. This guy was way ahead of his time.
Miles Davis
If you pay attention to the work of musicians, you'll notice that many of them have a pattern — a pattern of always crawling back to old songs.
This doesn't apply to all artists, but a good number of musicians tend to revert back to their older tunes. Not Miles Davis, though. Instead, the jazz artist always preferred to make new music.
Bach
Bach was a big fan of numbers. If you pay attention to his songs, you'll notice this. The most common numbers he used in the music he composed were the numbers 14 and 41.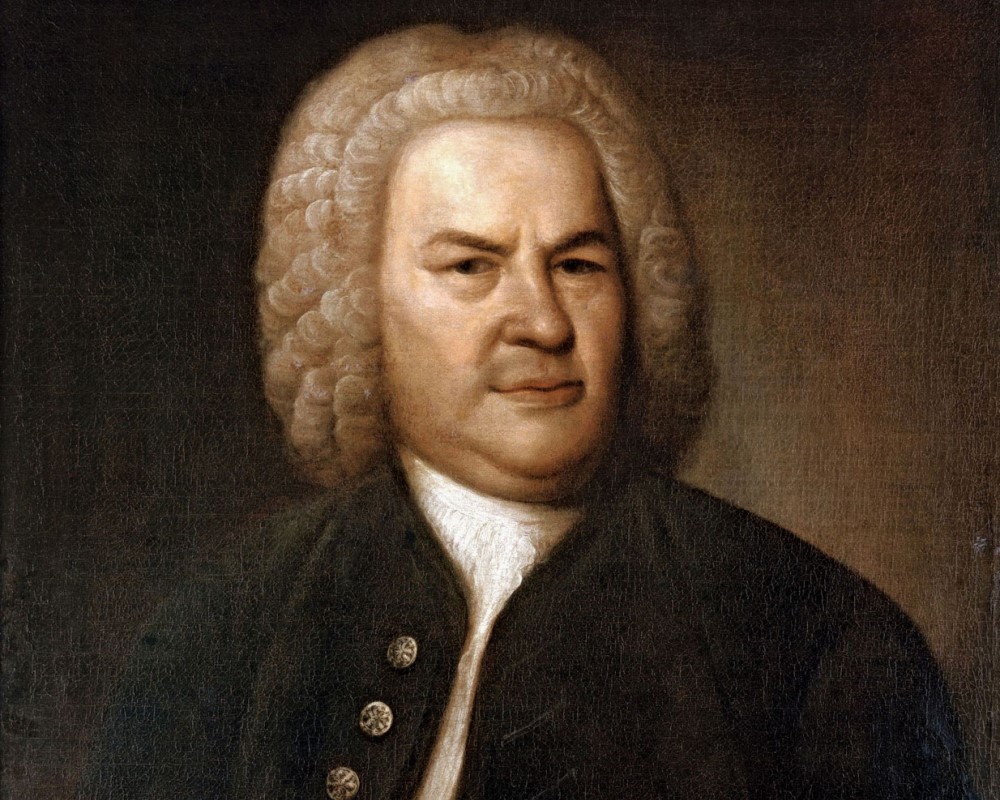 The reason behind the frequent use of these numbers was because as per mystical numerology, his name was a combination of these numbers.
Elvis Presley
If we told you Elvis Presley never really wanted a guitar as a child, how hard a pill would that be for you to swallow? If you're having a hard time believing it, then we're all on the same page. Here's a fun story from Elvis' childhood.
When he was 11 years old, he got a guitar as a gift. As a kid, he wasn't happy to receive this, as he really wanted a bike.
Madonna
When it comes to selling crazy amounts of albums, many names come to mind. In regard to female artists, though, no one could ever top Madonna. She has a record of selling big numbers.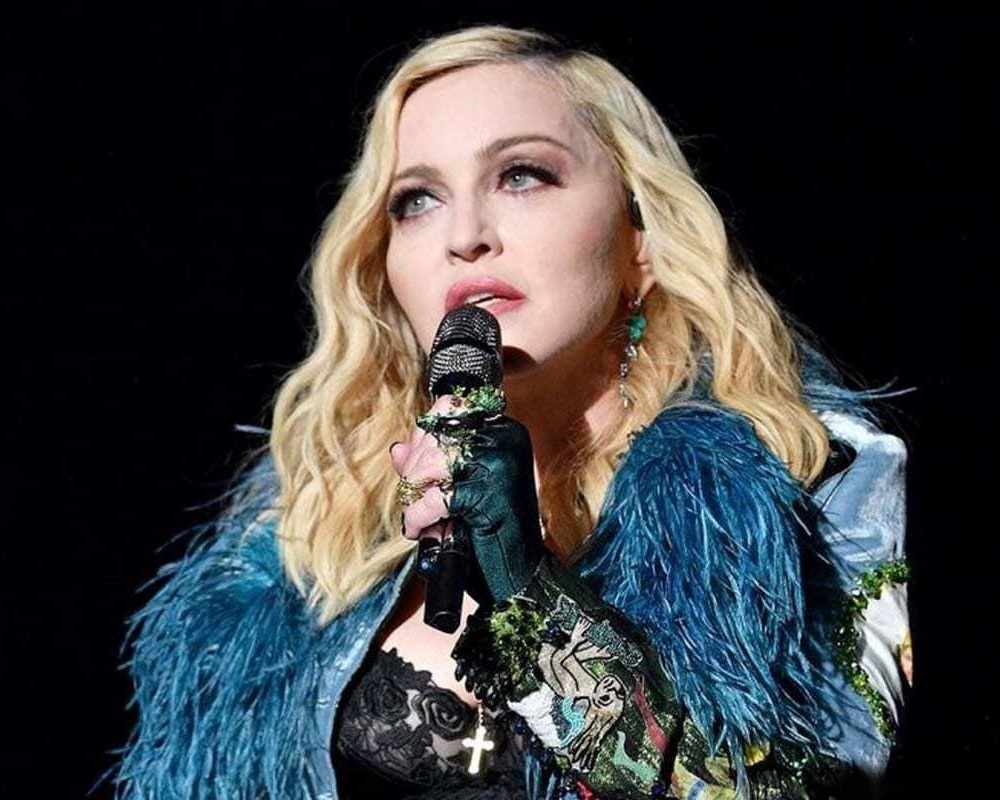 If we're talking numbers, then let's have a look at Madonna's collection. The singer-songwriter has a huge fan base worldwide and as a result, she has sold over two hundred million records globally. That's a record-breaking number for a female artist.
Panic! at the Disco
Originally a pop-rock band from Las Vegas, Panic! at the Disco was formed in 2004 by childhood friends Brendon Urie, Ryan Ross, Spencer Smith, and Brent Wilson.
There's something you might have known about these guys, though. Before forming their current band, the members covered vocals for Blink 182 from time to time. Once they launched their debut album as Panic! at the Disco, however, there was no going back.
Will Farquarson Is Sky High
Can't remember where you recognize Will Farquarson from? He's the bassist of the band, Bastille. Other than being passionate about music and guitar, this musician has a mad passion for flying planes — so much so that he even has a professional pilot's license.
Talk about an impressive feat! What's next, Will? Are you going to play the bass while flying a plane? Hmm, on the second thought, we don't recommend doing that.
Rick Allen Never Gave Up
For many musicians, their love for music is eternal; nothing could ever stop them from making music or pursuing a career in it. Some musicians still pursue a life in music regardless of what they go through or the tragedies they face.
Take Rick Allen, for instance. A horrible car crash led to him losing his left arm. Did that stop him from playing the drums? Of course not! After two years of physical therapy, Allen got back in the game. We have a new level of respect for this guy!
30+ Weird Glitches That Can Be Found in Famous Video Games
Glitches in games are just a part of the landscape of gaming. After all, even the most well-made and tediously developed games can feature a mistake or unintended consequence here or there. These are glitches that left gamers scratching their heads or even fuming at their screens.
FIFA's Large Goalie
There are few franchises that enjoy as widespread popularity as FIFA. The soccer giant has even joined in on the yearly video game release cycle.
This does come with a downside, though. This small development window means that there are bound to be some glitches that make it through. This includes a glitch in which your team might face off against a giant goalie, sans arms and head.
Tilting an N64 Cartridge
This is actually a set of glitches that spanned across a variety of games. Back in the days of the Nintendo 64, a tilted game cartridge could yield a variety of results.
A tilted cartridge caused the pins to misalign, creating glitches in how the cartridge was read. This could cause some pretty scarring results like characters turned into limbs in GoldenEye or Mario showing up as his body with no limbs in Mario 64 with haunting sound effects, just for a few examples.
Pokémon Red & Blue MissingNo
There are some glitches that almost every gamer knows about by now. For instance, we'd be remiss to leave out a classic glitch like MissingNo in Pokémon Red & Blue.
The interesting thing about this glitch is that it actually isn't quite random. If you follow a series of particular steps, it will trigger a battle with a Pokémon named "MISSINGNO." Although the glitch is sometimes treated as a rare catch in the game, it's really just caused by a glitch.
Mount & Blade Sky Face
The interesting thing about glitches is that they can vary widely. One glitch you might not even notice while you're playing while others might take up your entire focus for a moment.
When Mount & Blade experienced a now-famous glitch for the first time, we're sure it scared quite a few players. At first, the medieval RPG has all the standard scenery when you play. If the glitch somehow triggers, though, the sky will be replaced with one stretched-out face.
Red Dead Redemption's Animal People
Red Dead Redemption is one of the great titles that Rockstar has brought to their fans. Like many other open-world games, Red Dead Redemption has its fair share of glitches.
One of the glitches that fans remember best has actually since been patched. So, you aren't going to experience it anytime soon. The game has plenty of animals populating the world but this glitch caused some of the animals to feature human models acting like animals. The bird people were the most shocking.
Battlefield 3's Worm Players
Military-style video games have become rather popular over the years. Usually, these games are more focused on a gritty or even frightening portrayal of the story.
In some cases, the glitches in these games can ruin that serious air. One really odd example is in the game Battlefield 3. Due to one glitch in particular, you might see the players around you turn into creepy worm-like creatures with stretched-out and wildly contorted character models.
Grand Theft Auto IV Swing Sets
Rockstar is back on the list again with Grand Theft Auto IV. This time, the open world that Rockstar created had a glitch that would, quite literally, send you flying.
This is something that is often done in a car in-game but causing enough damage can fling your character around too. The core of the glitch is this: there are certain swingsets in the game that will throw your character – and the car they're in – across the map after doing damage to the swingset.
Spinning Heads in Fallout
Speaking of heads that spin a little too much, there's a similar glitch in Fallout: New Vegas. Instead of spinning completely around, this glitch is somehow even more bizarre to look at.
Rather than the aforementioned method, these characters' heads rotate on a horizontal axis. If you're looking to replicate this glitch, you'd have to have access to one of the early builds of the game have this glitch. Even more interestingly, the glitch can corrupt the game and affect all the NPCs.
Madden's Tiny Christian Kirksey
The quick turnaround time that Madden games are under means that they tend to feature quite a few glitches. Any Madden NFL 15 fan can attest to that.
This is because one of the most noticeable glitches in the series was in Madden NFL 15's portrayal of Christian Kirksey. If you chose to play with the Cleveland Browns linebacker in the game, he would show up on the field about ankle-height to the other players rather than his normal 6'2".
The Sims Demon Babies
There are certain games that you might turn to when you want a break from an intense genre like horror. For many people, the answer to that is The Sims games.
However, thanks to the sheer size of the projects and the nature of making a game, the entries in this series are often filled with glitches. The scariest of these is what has come to be known as "demon babies." In The Sims 4, the glitch sometimes makes babies have stretched out and contorted features.
Disappearing Jiggys in Banjo-Kazooie
In Banjo-Kazooie: Clanker's Cavern, the player is tasked with collecting puzzle pieces called "Jiggys." Yet, one particular glitch makes this task much harder than it usually is.
In particular, the glitch would allow you to collect the pieces but it wouldn't count them in your inventory. This meant that players could complete parts of the game without getting any credit for it. Luckily, you can fix it by restarting and tackling the pieces in another order.
An Oversight in Dragon's Dogma
Like any good fantasy role-playing game, Dragon's Dogma allows the character to romance an in-game partner. The system for it didn't work quite as well as they hoped, however.
The game chooses the character that the player romances as their in-game love interest is based on how much they talk to the character. The only problem was they forgot to exclude characters like the store owner, court jester, blacksmith, and more. If you shop a lot, you might see the merchant as your one true love!
Donkey Kong's Interesting Ride
Donkey Kong Country is a SNES game that quickly became iconic after its 1994 release. In the game, players have the chance to try a number of different ways to get around.
One was completely unintended, though. You'll need to get Rambi the Rhino for this one and find a hidden silver barrel. Once you run into it, it activates a glitch that swaps Rambi the Rhino out for a clone of Donkey Kong himself. The result is rather bizarre.
Mafia II Mac Glitch
There are a lot of ways to enjoy video games. Still, most PC gamers opt for a gaming computer or even build their own rig rather than grabbing a MacBook.
Still, anyone with a MacBook can play Mafia II on it. That is if they don't mind potentially running into a rather frightening and weird glitch. There is a chance that, when the character is talking to their mother, the game will glitch and she'll lose her face!
Climbing the Walls in Fallout 4
If you want to rid yourself of pesky fall damage in Fallout 4, the best way to do this is to get the Freefall Legs armor. These are on top of the Mass Fusion building.
The traditional choice is a jetpack that takes you to the top. Yet, thanks to another glitch, you can use a trashcan instead. The glitch allows players to climb with a trashcan by grabbing one and standing with their back against the building's wall. The result is an easy ride up.
Rocky's Scary Eyes
There are no games that are quite as full of glitches as movie and TV adaptations. Sometimes, the transition works but many times, the second media leaves something to be desired.
This was definitely the case for the game Rocky released for the PlayStation 2. The game has a number of glitches but the most memorable and frightening one happens to none other than Sylvester Stallone. We're not sure that his eyes are supposed to render outside of his head like that.
The Unfinished Big Rigs Game
Sometimes, you can't point to one thing in a game that stands out as the biggest glitch. This is the case with the title Big Rigs: Over the Road Racing.
Any gamer who tried it can tell you that the glitches in this game start from the minute you open it. In fact, the game is barely playable at all because it seems to have been released half-finished. In the end, it's nearly completely unplayable and has become a fairly bizarre memory for gamers.
Ellie's New Look in the Last of Us
When The Last of Us released, it broke many gamers' hearts and the recent sequel has tugged at heartstrings as well. Once again, thanks to a glitch, it can evoke the wrong emotion.
In the case of this glitch, most players were left feeling a little shaken. That's because it causes one of the game's protagonists, Ellie, to look a little different than normal. Instead of looking like the iconic character, the character model stretches and contorts, even floating in the air.
Skyrim's Frightening Mannequins
The existence of mannequins on their own in Skyrim isn't a glitch. You can find them in your house in the game. They allow you to hang up a spare set of clothing.
To be fair, the mannequins are already fairly frightening without any glitches. With their odd stance and general imagery as a basic mannequin, they can make you uneasy. You'll be even more frightened if you get the glitch that causes them to teleport behind you around your house.
Reaching Minecraft's Outer Limits
In recent history, one of the most successful titles has been Minecraft. The game is absolutely massive and gives players plenty of challenge and freedom to be creative.
If you walk as far to the edge of the in-game map as the developers allow will put you in the Far Lands. Here, glitches occur that cause a variety of effects. You'll see the landscape separate into layers and your frame rate will nearly disappear.
Looking for Shaun in Heavy Rain
The game Heavy Rain includes an early scene where the main character frantically looks for his son in a mall. During this scene, the player can press X to make the character yell his son's name.
However, much to many a player's amusement, there is a glitch to unlock this feature where you shouldn't be able to. This means that many parts of the game can be jarringly interrupted with shouts of "Shaun!" The climax of the game is meant to be moving but glitches like this tend to break the tension.
Crysis' Land Sharks
In Crysis, your character is waging a campaign against aliens on a remote island. The idea was that the player wouldn't swim away.
To ensure this, the developer's added sharks to attack if they tried to swim out. Due to a glitch, if the player tries to interact with the sharks while they're still on land, the shark may actually come on land. They still try to attack, so be ready. Once in a while, you might even see the glitch with a group of sharks!
Skyrim's Flying Characters
We've already seen a fair number of glitches on this list about the Elder Scrolls. One more that stands out, though, is the tendency to see flying characters in Skyrim.
Well, they aren't exactly flying. The glitch looks more like the NPCs are swimming just through the air rather than in the water. However, this doesn't change how the characters act. You can still interact with these NPCs and garner new quests.
Chair Commands in Lord of the Rings
Lord of the Rings Online isn't a title that rarely encounters glitches. That only makes it all the more striking when one of these glitches sticks out further than others.
In the game, you can command other characters to follow you and they'll comply. The catch is that if you use this command while sitting down, once you stand up, the other characters will remain in a seated position and float behind the main character rather than walking normally.
Flying Mammoths in Elder Scrolls V: Skyrim
A game as big as Elder Scrolls: V Skyrim is bound to have a few bugs here and there. While there is no shortage of glitches throughout the game, our favorite is the flying mammoths.
If you were an early player of the game, you might have noticed the glitch. As players were going on their way, they might notice a mammoth floating through the sky. The mammoth would eventually fall out of the sky, dropping ivory and meat for players to loot.
Halo's Ghost Players
When it comes to Xbox, the name is almost synonymous with the boom that Halo has experienced over the years. It's graced many a gamer's libraries.
One of the creepiest glitches to come out of this game was what came to be known as "ghost players." The glitch causes a second, ghostly player in addition to the actual player that appears for a few moments before disappearing again. The ghost player doesn't have a tag when they appear and they don't show up on the scoreboard.
Sherlock Holmes and a Frightening Watson
There are few characters that have filtered into all types of media like Sherlock Holmes. As such, it's no surprise you can play the titular character in Sherlock Holmes: Nemesis.
You'll have the chance to control the other part of this duo, Watson, as well. One glitch will make Watson a little more startling to see. There is an error in the code that keeps Watson walking around. As a result, the players don't see him walk, he just appears eerily closeby.
Mass Effect's Spinning Head
Mass Effect was astonishingly successful when it was released. Even still, it wasn't immune to the odd glitches here and there that left fans a little confused at first glance.
One of the weirdest ones that players stumbled upon was a glitch that caused Shepard's head to rotate. Sometimes it's easy to catch or it may be so fast you miss it the first time the game glitches. Of course, similar glitches to this one include instances like Shepard's face not rendering.
Arkham Asylum Save States
There are few characters with as much lasting popularity as Batman. That's why fans were eagerly looking forward to the first entry in the then-new Arkham series by Rocksteady Studios.
Yet, the first entry in the series had a pretty serious glitch. The game has a glitch that, at times, can cause the game to freeze and delete the player's save file. To make matters worse, the glitch can occur at any point in the game. That's one way to up the stakes!
Assassin's Creed Brotherhood Ezio's Legs
Assassin's Creed: Brotherhood is a fairly serious game. At the very least, most people don't expect to see something that leaves them in stitches but that's what glitches do.
In this particular glitch, you can make Ezio look a little different, to say the least. The end result of the glitch is that Ezio just turns into a pair of legs. They're the legs of Ezio's character model too as the glitch only makes his upper body disappear.
The Worst Outcome in Viewtiful Joe 2
Before Viewtiful Joe 2 was released to audiences back in 2004, it was actually the demo CD with a glitch. Still, this was one of the bigger glitches for gamers to contend with.
This was because the glitch extended much further than just affecting that round or even that save file. This glitch allowed the game to inadvertently delete all of the saved content on the memory card in use. The only way to avoid this was to remove the memory card before using the demo disc.
Losing the Master Sword in Ocarina of Time
There are few items as iconic to the series as the Master Sword. In fact, you need it to beat many of the games! With one glitch in Ocarina of Time, though, you can lose it.
The easiest way to access it in-game is to wait until your fighting Ganon for the last time. When he knocks the Master Sword out of Link's hand, pause, save, and quit. By itself, this glitch doesn't have much of an effect. Yet, it's the starting point for many often-used sequences.
Trinity Ruined Everything
The game Trinity made a splash for all the wrong reasons. There are few games that pose a threat to the gamer's whole system rather than just parts dedicated to the game.
While losing a save file or even a whole game would be bad enough, this is a step further than even that. When loading Trinity when it released in 2007, you might just sacrifice your whole device. Loading the game sometimes caused the player's entire operating system to corrupt.
Fatal Attacks in Xenogears
When you're playing Xenogears, the fight against Deus can have higher stakes than you might expect. That's because there's a glitch that can do damage beyond your character's health.
Deus has a powerful attack that's meant to deal plenty of damage to the player. Unfortunately, there's a chance that this powerful attack will be a bit too much and freeze the game. The best way to avoid this is to try to beat Deus before he has a chance to perform this attack.
Assassin's Creed: Unity Disappearing Faces
There are some glitches that make you laugh when you encounter them. Others might be funny later but they're definitely scary when they first pop up on the screen.
For players who were excited to start up Assassin's Creed: Unity for the first time, the latter was definitely true. Once in a while, the characters in the game will turn around to reveal a horrific image. Rather than a face, they just feature a mouth and a floating pair of eyes.