It's true that the west is much cooler and wetter than the rest of the world. However, that scenario has changed over the past few years. Now, the US and Europe are also heating up more compared to what they used to be, resulting in an increasing number of heat illnesses and sunstroke. According to doctors, it's better to take action to beat the heat and cool yourself down rather than wait the heat out. Let's find out what science says about staying cool in high temperatures.
Hydrating
We lose water and minerals from our bodies while we sweat, and we can sweat up to 10 liters a day in very hot conditions. So, it's highly important to replenish the liquid in the body by drinking lots of fluid. Studies show that hot drinks can be, surprisingly, slightly more effective in this case than cold ones. Hot drinks raise the core temperature of the body for a short duration but also induce sweating and gradually lowers body temperature.
Air Fan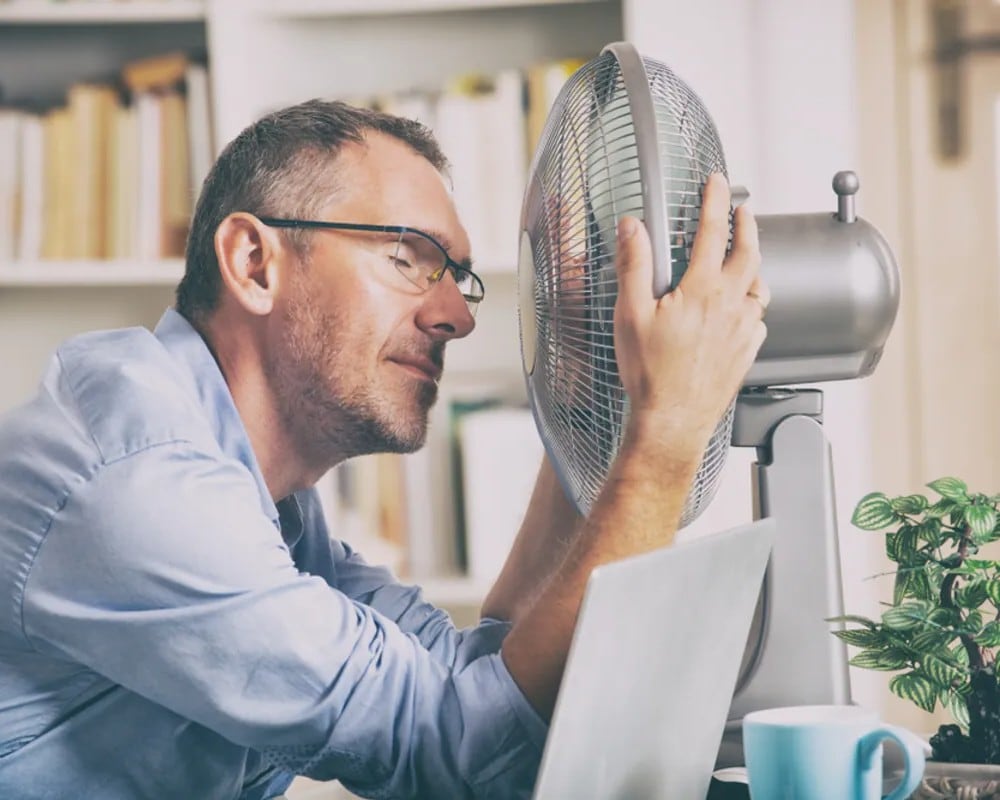 An air fan delivers a refreshing breeze against your skin, but in reality, it doesn't always help in cooling down. According to research, fans can make you feel worse, especially in conditions of dry heat. As per the WHO guidance, using an air fan above 35oC temperature isn't helpful in reducing the chance of getting heatstroke and heat exhaustion, which can be fatal in extreme cases.
Soaking
According to research, putting your feet in cold water works wonders in keeping your organs properly working and reducing the core body temperature. But what most of us don't know is that having a lukewarm bath or shower is even better! A soak in cold water is surely tempting, but cold shock can be highly dangerous under heat. In extreme conditions like drought, conserve water and focus on cooling small parts of your body like hands and feet, or face and neck with just enough water.
Urban Design
Sleepless nights in a heat wave may tempt you to install air-conditioning in your home. However, there's a great solution for it that's gentler on your power bill. In metropolitan areas, green walls and roofs can be highly helpful for cooling down the heated structure. Green roofs can reduce heat by 12oC and green walls can be cooler than conventional walls up to 32oC, saving up to 59% energy costs and providing natural sound insulation. On top of everything, they look really pretty!
A Dad Discovers His Talent When He Builds Son an Arcade
Steve Addison is a 32-year-old dad to his three-year-old son named Felix. Steve recently built him a full-size arcade machine that has classic games like Mario and Sonic. He managed to do it for less than $185. The game is two-player and has a retro vibe, which makes it even cooler.
A Dad Discovers His Talent When He Builds Son an Arcade
Discovering a Hidden Talent
Addison doesn't have any DIY experience but decided to take on the project anyway. He used an old Atari computer along with arcade buttons and some wood that he purchased from eBay. Felix can now enjoy over 500 retro video games from the comfort of their own home.
This project was started after Addison, who works at McDonald's as an assistant manager, was placed on furlough. Since his DIY capabilities were non-existent, his wife Kerry laughed off the idea when he first mentioned building the arcade.
Kerry is a 29-year-old NHS mental health nurse who initially had her doubts about the project. Still, Felix was very excited about picking out some of his favorite characters for the exterior paint job.
The Homemade Arcade Was Worth the Investment
After his research, Steve found that buying a similar arcade brand new would cost more than $1,200. Many of his friends have expressed their interest in having him create them their own arcades. Steve mentions that he is happy to work on these new projects since he has developed a new passion for his hidden talent.
Once Steve goes back to work, he plans on having an arcade put in the staff room so that his colleagues can play their favorite games during their breaks. He is thinking about taking his wife's idea to join a carpentry course in college to advance and perfect his skills in woodworking.