Searching for fresh ideas on how to earn more money? There are a lot of side hustles for anyone who owns a car or prefers to work from home with minimum commitment. So if you're curious about ways you can put your car to work, here are ten ideas for making more cash with your vehicle.
Uber and Lyft
Uber was one of the original ridesharing platforms, and it's gone global to much success. You can drive for Uber as a passenger driver or do food delivery. To be an Uber driver, you need to have a clean past, be over 21, and have a vehicle that operates well. The best part? You are in charge of yourself, can set your own timetable, and receive between $17 & $29 hourly.
Lyft, another popular rideshare app, offers part-time or full-time gigs, with drivers typically earning between $16 and $19 an hour. Making a difference can tip the scales in your favor, both in terms of customer service and income.
Carvertise and Wrapify
Carvertise pays drivers to display car decal advertisements, turning your car into a moving billboard. They match your driving habits with suitable brands. Most campaigns start at $100 per month, with potential earnings of up to $500 per month during campaigns.
Wrapify is another ad-based app that lets you earn passive income by wrapping your car with advertisements. Earnings vary but can reach between $196 and $452 per month, depending on the campaign and miles driven.
Instacart and Shipt
If you enjoy grocery shopping and have a car, consider working as an Instacart shopper. With the potential to earn $16 per hour, you can deliver groceries, receive 100% of your tips, and cash out earnings in as little as two hours.
Shipt is another grocery delivery service, where you set your hours. Earnings can go up to $14 per hour as you shop for others and deliver their orders.
Turo and Getaround
With Turo, you can rent your car to travelers. Set your prices and let your vehicle generate extra income. The average annual income per car is $10,516, a great way to profit from a car sitting in the garage.
Getaround lets you rent your car to prescreened customers. You can reach a substantial customer base and make good money. Set your prices and choose who rents your vehicle.
DoorDash and GrubHub
DoorDash is a delivery app where drivers, called "Dashers," make money delivering orders from restaurants to customers. You're guaranteed a base pay and keep 100% of your tips.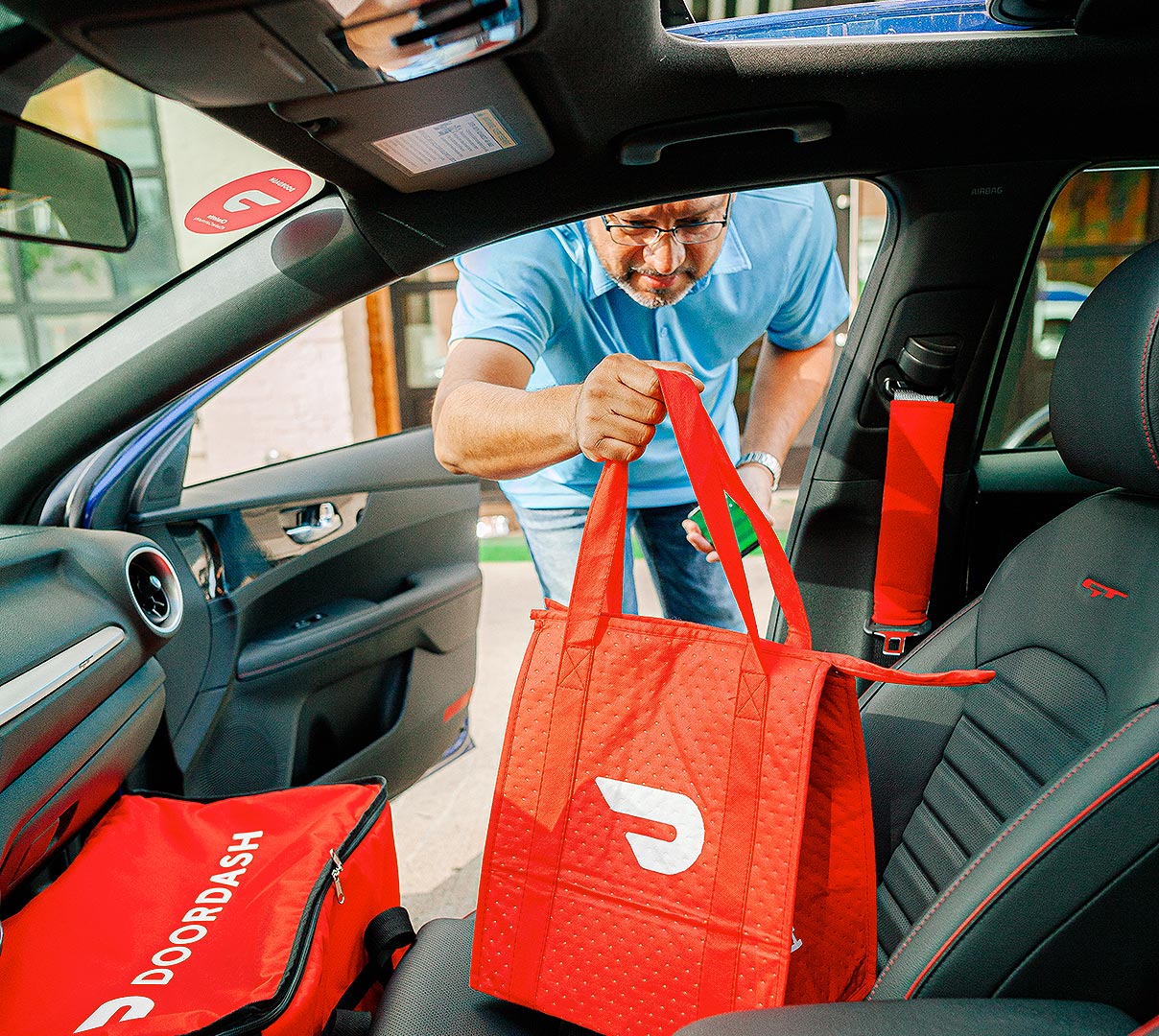 Similar to DoorDash, Grubhub allows you to deliver food on your terms. With estimated earnings between $16 and $23 per hour, it's a convenient way to boost your income.
3 Hobbies We Wish Had Tried Years Ago Rather Than Our 40s
When you are in your 40s, you barely have the time to do anything. But, hobbies are a way to enjoy and stay connected with the world. It is also a great way to relieve stress. A good hobby can be the perfect way to escape from the daily grind and have some fun. Here are a few of them you can try now if you could not do so years ago.
Mountain Biking
Mountain biking is a sport that involves a person riding a mountain bike over rough terrains, such as dirt or rocks. This sport is popular because it's a fun way to exercise, and the scenery can be breathtaking. It's a great hobby for someone who likes to be active and likes the outdoors. Apart from being challenging and physically demanding, this sport does wonders for mental health, too. And let's be honest, we all need to work on the latter a lot more these days.
Fishing
Fishing is a hobby that has been around for centuries. It's a sport that is relaxing and often provides the angler with a sense of accomplishment. There are many different types of fishing, but the most popular is fishing with a rod and reel. This is a great activity to enjoy by yourself in solitude. It's also one of those hobbies you could have dabbled in during your teen years along with a father figure. While it is a great way to relax and ease your mind, you also have to be alert and ensure you're able to reel in your catch in time.
Surfing
Surfing is one of those hobbies that are well-known for being a difficult sport to master. Despite the challenges, surfing is a great hobby to take up. If you enjoy spending time in the water, surfing is a perfect way to do so. You can have a great time catching waves and just enjoying the water.