Meryl Streep
We're kicking off our list with one of the most celebrated actresses of all time. While she's now an award-winning star, Meryl Streep wasn't always considered the cream of the crop. In fact, when she showed up to audition for the 1976 adventure movie King Kong, she was rudely rejected.
When Meryl arrived to audition, an Italian producer referred to her as "ugly" in his own language. Little did he know, Meryl speaks Italian and understood him perfectly. Awkward!
Emily Ratajkowski
Perhaps unsurprisingly, American actress and model Emily Ratajkowski is a celebrity that was turned down for being too attractive. Indeed, it's hard to deny that the star is extremely good-looking. The former catwalk model has said that some directors don't want to cast her because her chest is too large.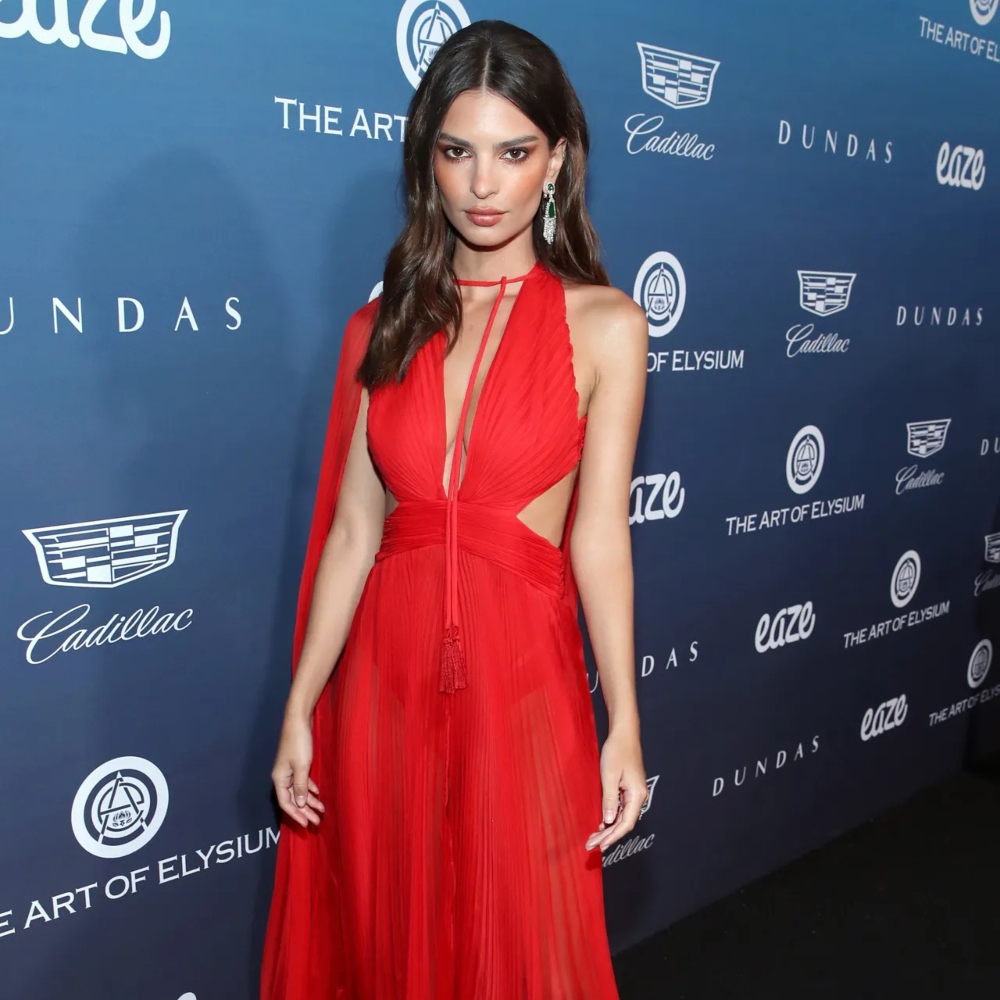 Emily Ratajkowski has said that she's often pigeonholed as an attractive woman, and filmmakers can't imagine her in other roles. She has shrewdly referred to this as "an anti-woman thing."
Reese Witherspoon
There are several celebs on this list who we certainly wouldn't think of as ugly, plain, or unattractive. One of those is Reese Witherspoon. However, the American actress has revealed that she was consistently told that she wasn't pretty enough to play a leading role.
As well as not being seen as pretty enough, Reese was repeatedly told that she was too short. Alas, she now has an Academy Award, a BAFTA, two Golden Globes, and an Emmy that would beg to differ.
Charlize Theron
There have been several times that South African actress Charlize Theron almost missed out on roles because of her beauty. When she played serial killer Aileen Wuornos in Monster, she had to undergo a major transformation.
Likewise, when she auditioned for horror movie The Devil's Advocate, the director told her she was too beautiful for the part. In response, Charlize stopped wearing makeup, didn't brush her hair, and woke up early in the morning in order to look less striking. Thankfully, it worked!
Jessica Chastain
Bizarrely, the gorgeous Jessica Chastain spent years being told she wasn't pretty enough to be a movie star. She has revealed, "Only in the past five years have people been telling me I'm attractive. Before then, I wasn't getting parts because people kept telling me I wasn't pretty enough."
Ridiculously, casting directors kept telling the striking redhead to dye her hair blonde in order to get parts. Do these people have no imagination? Of course, she's since snagged an Oscar.
Jamie Dornan
Crime drama series The Fall follows Detective Superintendent Stella Gibson as she hunts down a serial killer in Northern Ireland. Gillian Anderson, who plays Stella, has revealed that Jamie Dornan almost missed out on playing criminal Paul Spector due to his good looks.
She said, "The initial intention was not to hire somebody who was that attractive." Indeed, after filming two seasons of the drama, the Northern Irish star becomes globally famous for playing the irresistible Christian Grey in Fifty Shades of Grey.
Winona Ryder
It's frankly ridiculous to think that Winona Ryder was ever told that she wouldn't make it as an actress. However, the star has said that a casting director in the '80s told her exactly that.
Apparently, they cut her off mid-sentence to say, "You should not be an actress. You are not pretty enough. You should go back to wherever you came from and you should go to school. You don't have it." Of course, she's became a fashion and acting icon despite this advice.
Jon Hamm
There are several celebs on this list who feel that their conventional attractiveness has limited the roles they are offered. We've already seen that actress Emily Ratajkowski was considered to be a very attractive woman, and therefore couldn't play anything else.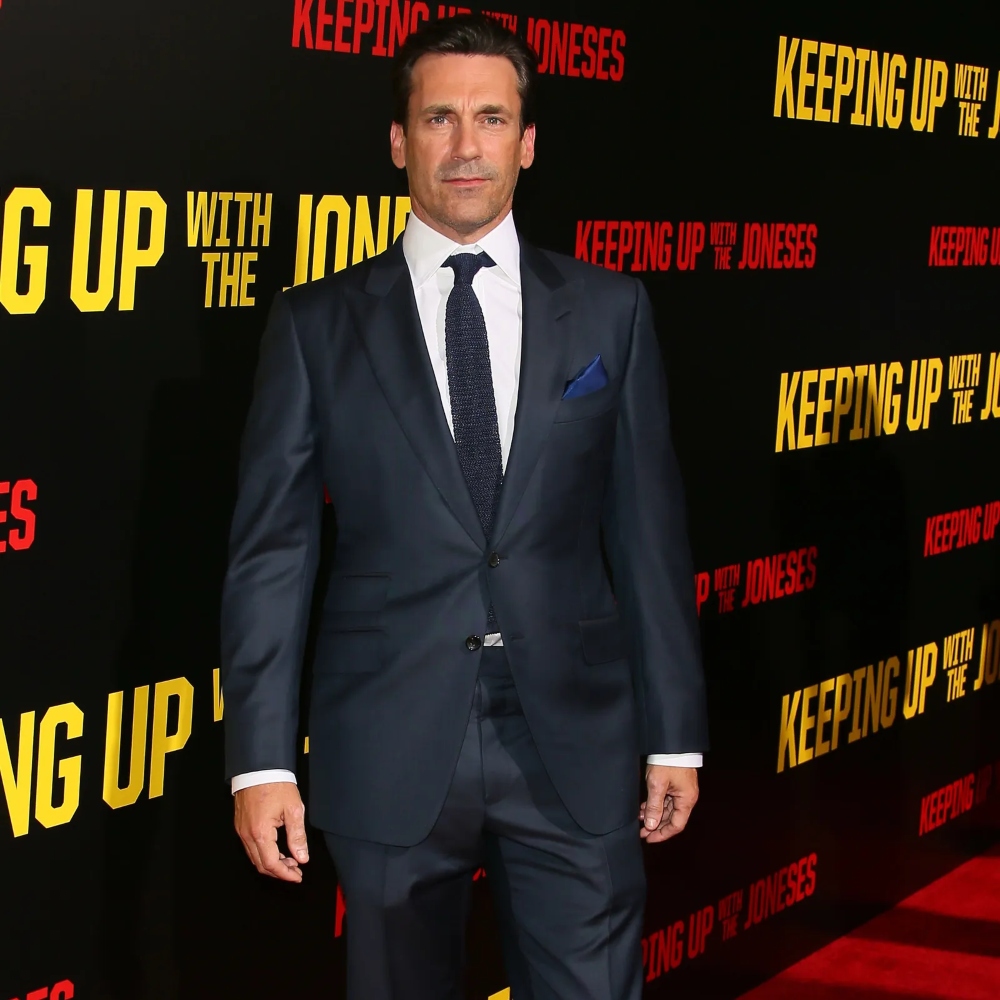 Actor Jon Hamm has shared these frustrations. Despite wanting to appear in comedic roles, he felt he was largely seen as a stoic leading man. He has said, "I bring more to the table than what I represent physically."
Lea Michele
It's sad that Hollywood is so fixated on appearances that they crush many people's hopes at a young age. When actress Lea Michele was still trying to make it, she was told that she needed to have cosmetic surgery. Even worse, she received this advice from her own agent!
Like many other stars, Lea was told that she needed a nose job in order to land parts. Similarly, Lady Gaga was told that she would never be a star without undergoing rhinoplasty.
Alicia Silverstone
Teen drama My So-Called Life first aired in 1994, and went on to become a cult classic. The lead character was played by a then-unknown Clare Danes, but the role almost went to someone else. Alicia Silverstone auditioned for the part but one of the show's co-creators thought she was far too attractive to play Angela Chase.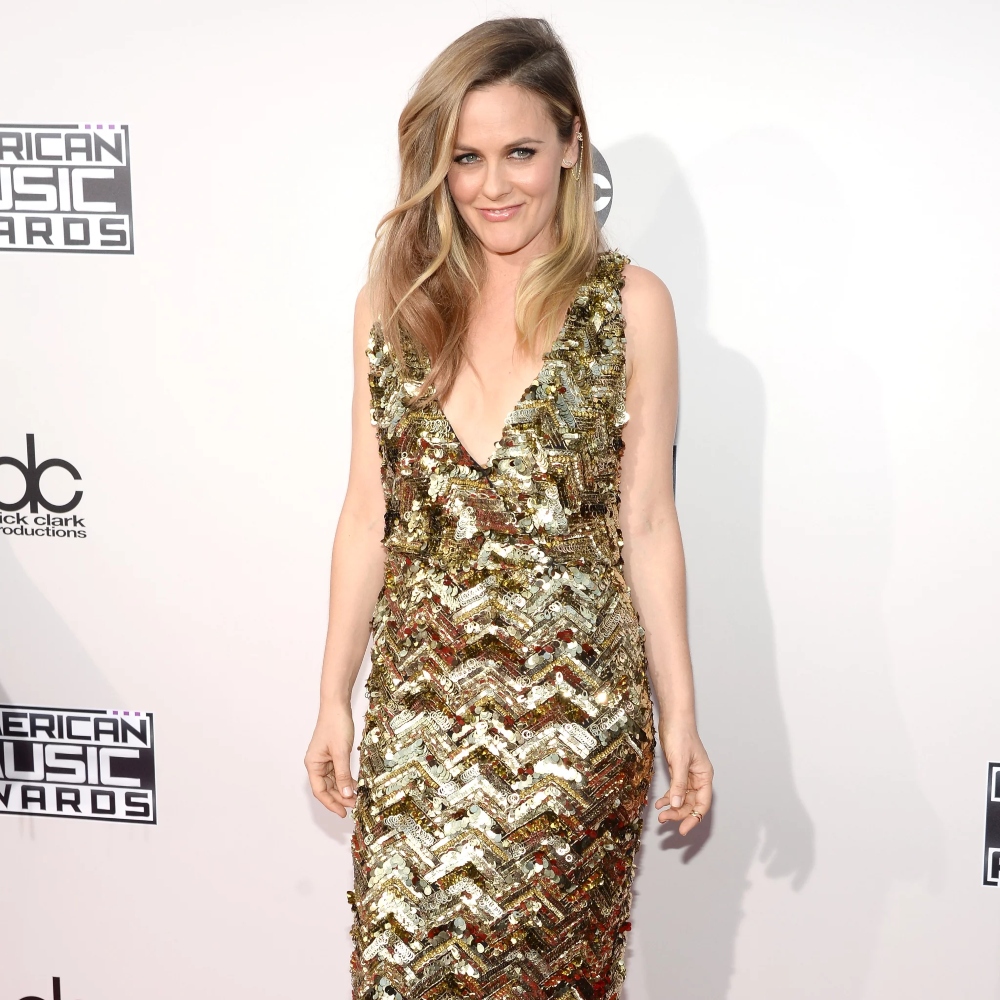 Marshall Horowitz said, "People would have been telling her she was beautiful since she was six years old. You can't put that face in what's been written for this girl."
Benedict Cumberbatch
When Sherlock showrunner Steven Moffat first presented Benedict Cumberbatch to BBC executives, they weren't happy. They claimed that they had been promised a super-hot leading man, and weren't impressed with the English actor's less conventional attractiveness.
Thankfully, the showrunners kept Benedict Cumberbatch as their leading man. Clearly, they made the right decision as he won the Emmy for Outstanding Lead Actor in a Miniseries in 2014. The star also has a dedicated fanbase who would certainly disagree with the idea that he's not handsome enough.
Christina Hendricks
While many Hollywood hotties are tall, slim, and blonde, Christina Hendricks bucks the trend. With her red hair, fair skin, and curvaceous figure, the actress has stunned audiences in a variety of roles. However, her good looks have also held her back.
The American actress and former model has said that she's had very strong auditions and has been surprised not to land the part. On one occasion, she was told that she didn't get the part of a doctor because doctors simply don't look like her.
Rowan Atkinson
English actor Rowan Atkinson is known for various comedic characters. He charmed British audiences as the irritable Blackadder in the '80s sitcom of the same name. Then, he charmed millions of children as the childish Mr. Bean in a number of TV shows and movies.
The actor initially studied to be an electrical engineer, but eventually made his way into the comedy arena. According to some sources, the star was told by various directors and producers that he wasn't attractive enough for leading man roles.
Rob Lowe
Up next is another handsome actor who has been frustrated by being typecast. Rob Lowe was a true '80s heartthrob and member of the Brat Pack. Annoyingly for him, this meant that he was only offered certain types of roles based on his appearance.
The star has said, "There's this unbelievable bias and prejudice against quote-unquote good-looking people, that they can't be in pain or they can't have rough lives or be deep or interesting." Thankfully, as Chris Traeger, he proved them wrong.
Emma Thompson
British actress Emma Thompson has been very outspoken about Hollywood's unrealistic beauty standards. The star has proudly claimed she will never have cosmetic surgery. In fact, she sees our obsession with plastic surgery as a collective illness.
During her career, Emma was repeatedly told by male executives that she wasn't "pretty enough." She has said she has "never conformed to the shape or look of someone they might want to see naked." Oh well, at least she has two Oscars!
Beyoncé
There's no doubt that superstar singer Beyoncé Knowles is an attractive woman. However, this almost prevented her from being cast in 2006 musical drama Dreamgirls. The movie's director Bill Condon has revealed that the singer contacted them for the role, rather than the other way around.
He explained, "I loved her but…I wondered whether she could adapt to something that was so different […] She is so powerful and contemporary, and this was about something very different. It was about withholding."
Amy Schumer
When actress and comedian Amy Schumer appeared in her breakthrough movie Trainwreck, she had lost a lot of weight. The star has said, "I'm what Hollywood calls, very fat. Somebody, like, explained to me, 'Just so you know, Amy, no pressure, but if you weigh over 140lbs, it will hurt people's eyes.'"
After dropping the weight for Trainwreck, Amy decided to purposely put it back on. She has said that she's offered limited roles because she doesn't adhere to Hollywood's classic idea of beauty.
Jessica Biel
Actress Jessica Biel is so beautiful that she's topped lists of other beautiful women. This might sound like a good thing, but it actually ended up hurting her career. She explained that directors told her they were looking for "the girl next door," rather than a stunning movie star.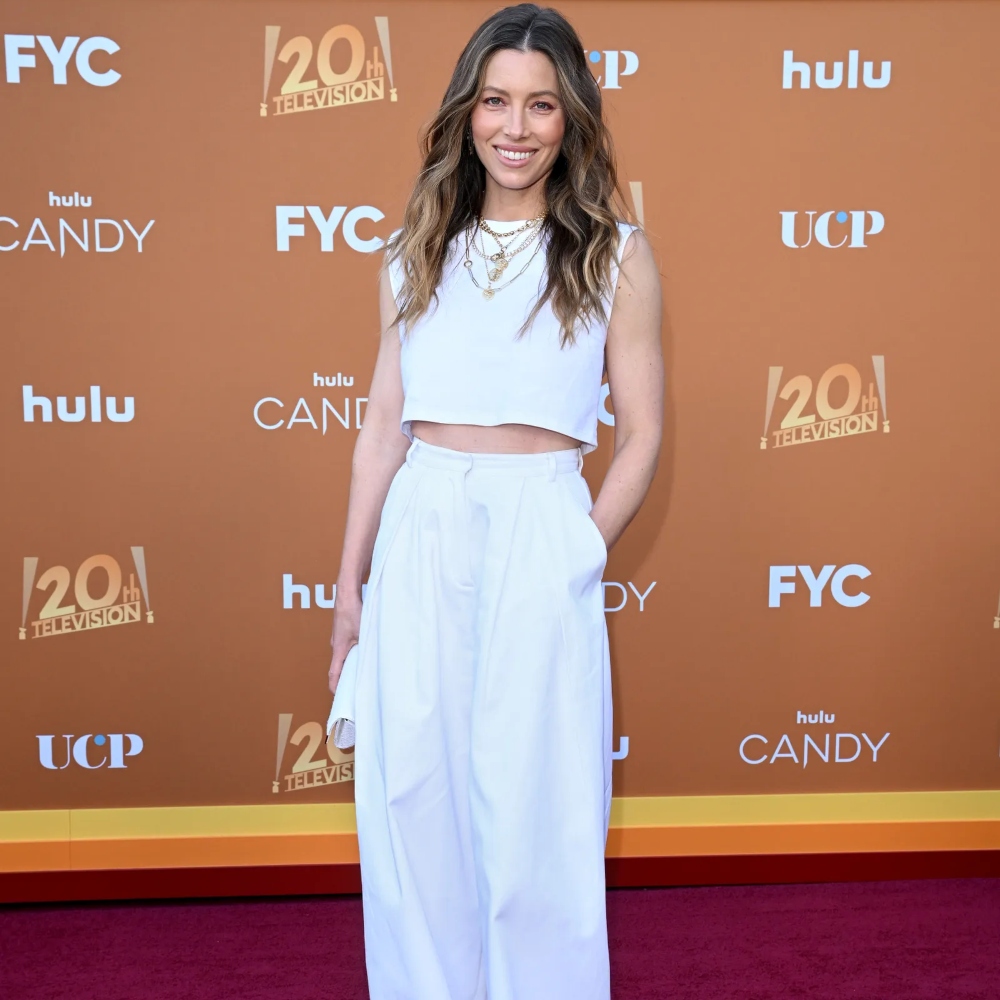 Jessica has implied that she wanted a part in The Other Boleyn Girl, though Natalie Portman and Scarlett Johansson were cast instead. We reckon they're pretty beautiful too, but who knows what Hollywood is thinking!
David Tennant
We've already learned that BBC executives weren't thrilled with Steven Moffat's decision to cast Benedict Cumberbatch in Sherlock. Well, the producer has also revealed that the broadcasters felt the same way about Scottish actor David Tenant in 2005 comedy-drama Casanova.
The series follows the adventures of 18th-century womanizer Giacomo Casanova from two perspectives. However, David Tenant proved them wrong. He played the part so well that he later landed the role of the 10th Doctor Who. Thank goodness for that!
Halle Berry
Did you know that American actress Halle Berry was a pageant girl? The gorgeous actress was the first runner-up in the Miss USA pageant. Because of this background, many directors and casting directors didn't want to hire her.
When Halle auditioned for Spike Lee's Jungle Fever, he wanted her to play his wife. Instead, she begged to read for the role of Vivian. Some years after this debut role, she became the first African-American woman to win the Academy Award for Best Actress. Go, Halle!
Ryan Gosling
One of the most ridiculous entries on this list is Ryan Gosling. You might think that the Hollywood hunk was told he was too attractive for a part. However, you'd be wrong. Yup, the leading man was actually turned down for a role because he was too unattractive. Yes, you read that right.
In order to play Jack Salmon in The Lovely Bones, Gosling gained 210lbs. Director Peter Jackson was not a fan, so he fired him and replaced him with Mark Wahlberg instead.
Scarlett Johansson
We've already mentioned Scarlett Johansson's beauty on this list, and it has cost her some top roles. The blonde bombshell auditioned to play computer hacker Lisbeth Salander in The Girl With the Dragon Tattoo. However, director David Fincher found her distractingly attractive and gave the part to Rooney Mara instead.
Annoyingly, Fincher said that Scarlett gave a "great audition." It seems that his personal attraction to ScarJo probably cost her this part. Perhaps this is why there should be more female directors in Hollywood. Just saying.
Jessica Alba
Are you ready for another outrageous entry? Well, actress Jessica Alba was instructed to "be prettier" while playing the Invisible Woman in Fantastic Four: Rise of the Silver Surfer. Even worse, the star was told to "cry pretty" during a particularly heartfelt scene. Haven't we all tried to "cry pretty?" Nope, we haven't.
It's unfortunate that beautiful actresses are judged solely by their beauty. Jessica Alba had a horrible time filming this movie, and actually considered quitting acting altogether because of how she was treated.
Hugh Grant
According to English actor Hugh Grant, director Richard Curtis did "everything in his power" to prevent him from being cast in Four Weddings and a Funeral.
The English director claimed, "The absolutely key thing for that film when I was writing it was that the person who was playing the lead would not be good-looking. That was the absolute starting thesis of the film." Clearly, Richard Curtis didn't get his way. The film was a hit, and the pair went on to work together numerous times.
Michael J. Fox
Canadian-American movie star Michael J. Fox has his breakthrough in sitcom Family Ties. However, NBC's then-president Brandon Tartikoff nearly had him kicked off the show before it even aired. The executive watched the pilot and felt that the actor wasn't tall enough.
He even asked showrunner Gary David Goldberg, "Is he the kind of face that's going to be on a lunch box?" Amusingly, Michael J. Fox later had a lunch box made with his face on it and placed it on Brandon's desk.
Michael Fassbender
In Charlotte Brontë's classic novel Jane Eyre, tortured soul Mr. Rochester is described as being rather unappealing. He has "broad, black eyebrows," a "square forehead," and is said to be "more remarkable for character than beauty."
For that reason, some eyebrows were raised when the strapping Michael Fassbender was cast in the role. In the 2011 movie adaptation, Mia Wasikowska's Jane plainly states that Mr. Rochester isn't handsome. It's safe to say that lots of people would disagree.
Minnie Driver
According to Minnie Driver, the rudest thing ever said to her in Hollywood was by disgraced producer Harvey Weinstein. While casting for Good Will Hunting, Weinstein argued that the British-American singer and actress wasn't "hot enough" to play Skylar in the 1997 drama.
Thankfully, director Gus Van Sant, and writers Ben Affleck and Matt Damon argued her case. In the end, she was nominated for an Oscar for her work on the acclaimed movie. As for Harvey Weinstein, well… we all know where he is.
Keira Knightley
Clearly, there's a bit of a problem when it comes to casting for costume dramas. Much like Michael Fassbender in Jane Eyre, Keira Knightley was considered too attractive to star in Pride and Prejudice. Jane Austen's book describes lead character Elizabeth Bennet as "light and pleasing" but says "her figure lacks perfect symmetry."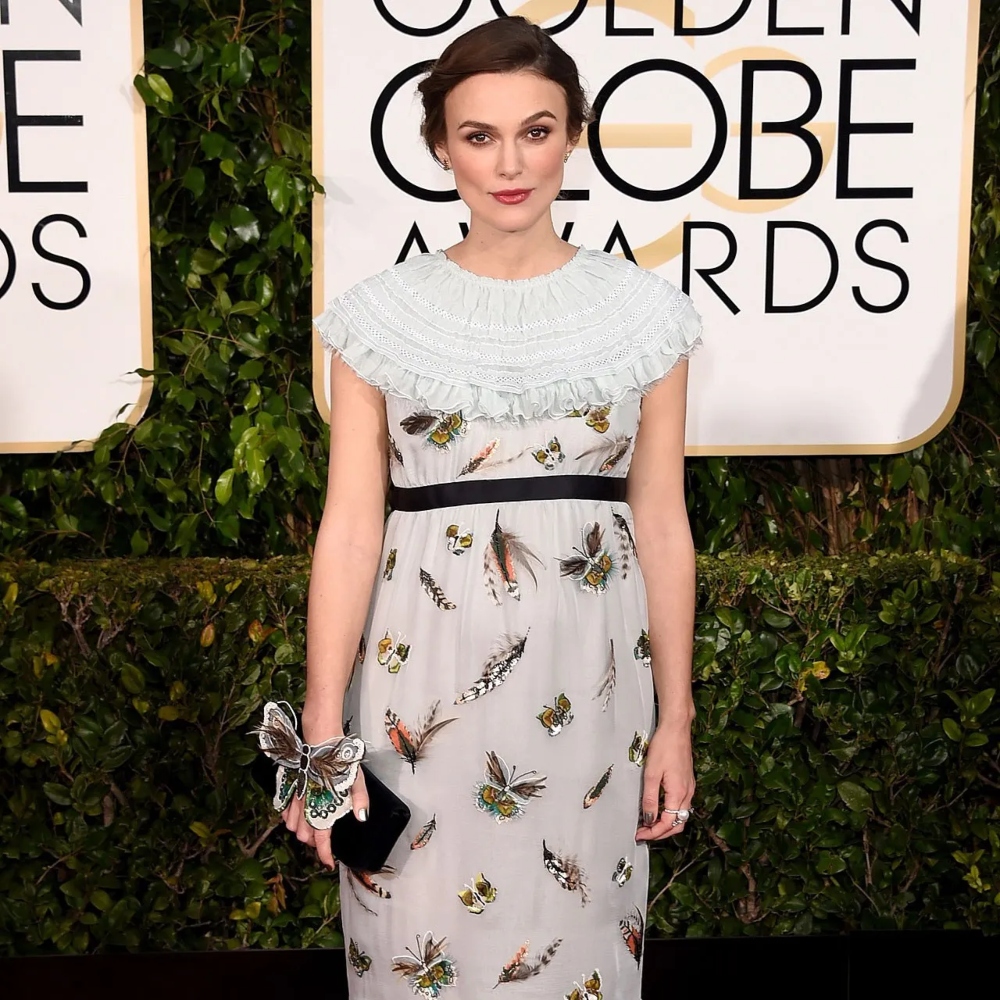 Lizzie Bennet is supposed to be more witty and intelligent than beautiful, which means Keira nearly missed out. Director of the 2005 adaptation Joe Wright actually banned the actress from pouting while filming.
Kate Winslet
With Kate Winslet, we have another example of an incredible talent who was almost stopped by an authority figure. In the British actress's case, it was her drama teacher that planted seeds that her physical appearance might hold her back.
Kate was told that she might have a chance at breaking into the business, but only as long as she would play "fat girl parts." Of course, she went on to become the leading lady in Titanic, the highest-grossing film in the world at the time.
Emmy Rossum
In the American version of comedy-drama Shameless, Emmy Rossum plays eldest daughter Fiona Gallagher. However, the producers initially refused to let her audition because of her good looks. She remembers, "They thought my image was too glamorous, that I couldn't not be pretty."
It was discovered in 2016 that American actress Emmy was being paid much less than her male co-star, William H. Macy. She requested a pay increase and back pay to make up for the significant difference.
Andrew Garfield
Back in the mid-noughties, English-American actor Andrew Garfield was desperate to be cast as Prince Caspian in The Chronicles of Narnia. He said, "I remember I was so desperate […] and I thought, 'This could be it, this could be it.' And that handsome, brilliant actor Ben Barnes ended up getting the role. I think it was down to me and him, and I remember I was obsessed."
When he asked his agent what happened, Andrew Garfield was told, "It's because they don't think you're handsome enough, Andrew."
Emma Watson
When asked about the casting for the Harry Potter franchise, author J.K. Rowling has remarked that Daniel Radcliffe, Rupert Grint, and Emma Watson "are all too good looking." She noted that her original version of Hermione was a "gawky, geeky, ugly duckling" as opposed to the pretty young English actress who was cast.
At the time, the media also complained that young Emma was too pretty for the part. She says that this made her determined to prove that she wasn't just a "pretty face."
Kate Beckinsale
It's pretty well known that director Michael Bay is chauvinistic (just ask Megan Fox), and here's yet more evidence. When directing war drama Pearl Harbor, he said that English actress and model Kate Beckinsale wasn't attractive enough to play Lieutenant Evelyn Johnson.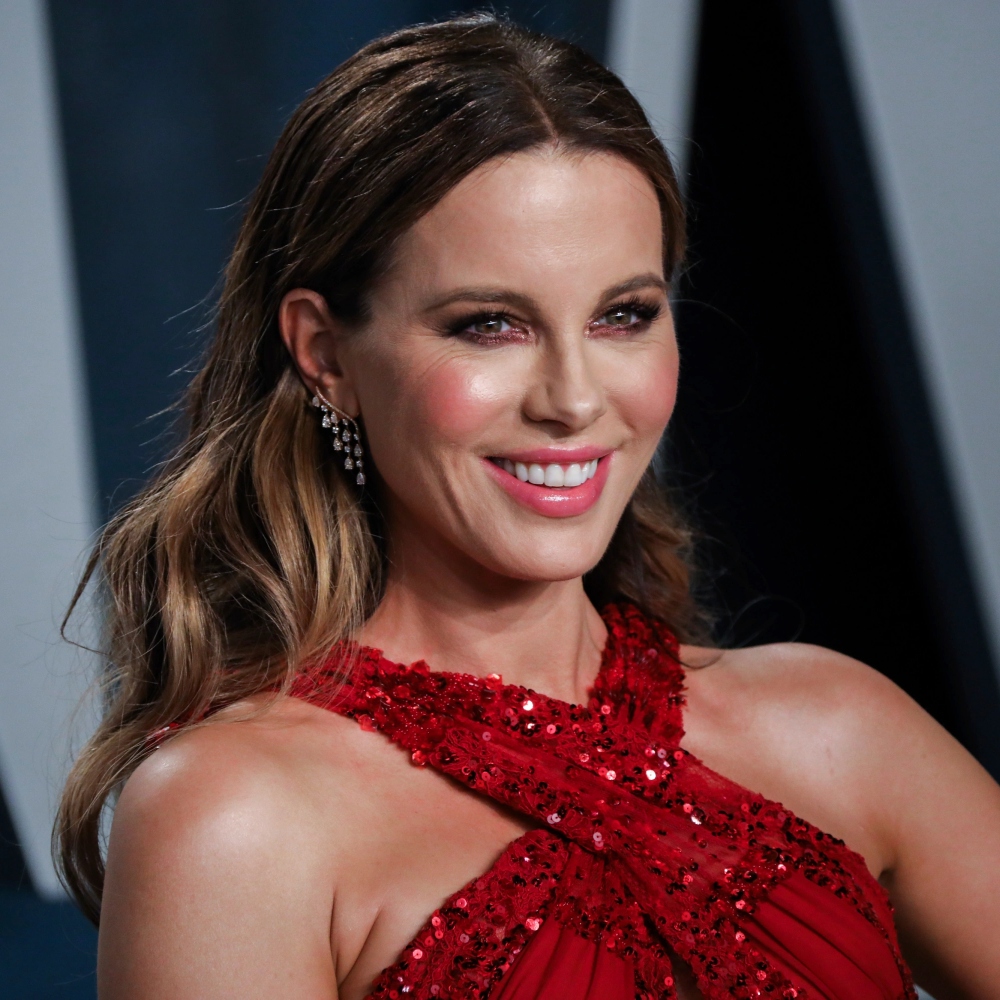 Wrap your heads around that one! Kate has said, "I didn't make sense to him as an attractive woman. So, there was a lot of panic and concern over, 'How on earth are we gonna make her attractive?"
Diogo Morgado
Amusingly, Portuguese actor Diogo Morgado was dubbed "hot Jesus" when he was cast to play the religious figure in 2014 epic Son of God. The actor also played Jesus in miniseries The Bible, despite claims that he was too handsome for the role.
In response, producer Mark Burnett said, "Whatever attracts the biggest, youngest audience." While the movie and series weren't very well-received, audiences were certainly enamored with Diogo Morgado. At the end of the day, what's so wrong with a hot Jesus?
Mindy Kaling
There have been some absurd revelations in this article, and now it's time for another. Writer and actress Mindy Kaling has been rejected on multiple occasions to play herself. At the start of her career, she had to audition to play herself in a sketch show, but was turned down for not being pretty enough.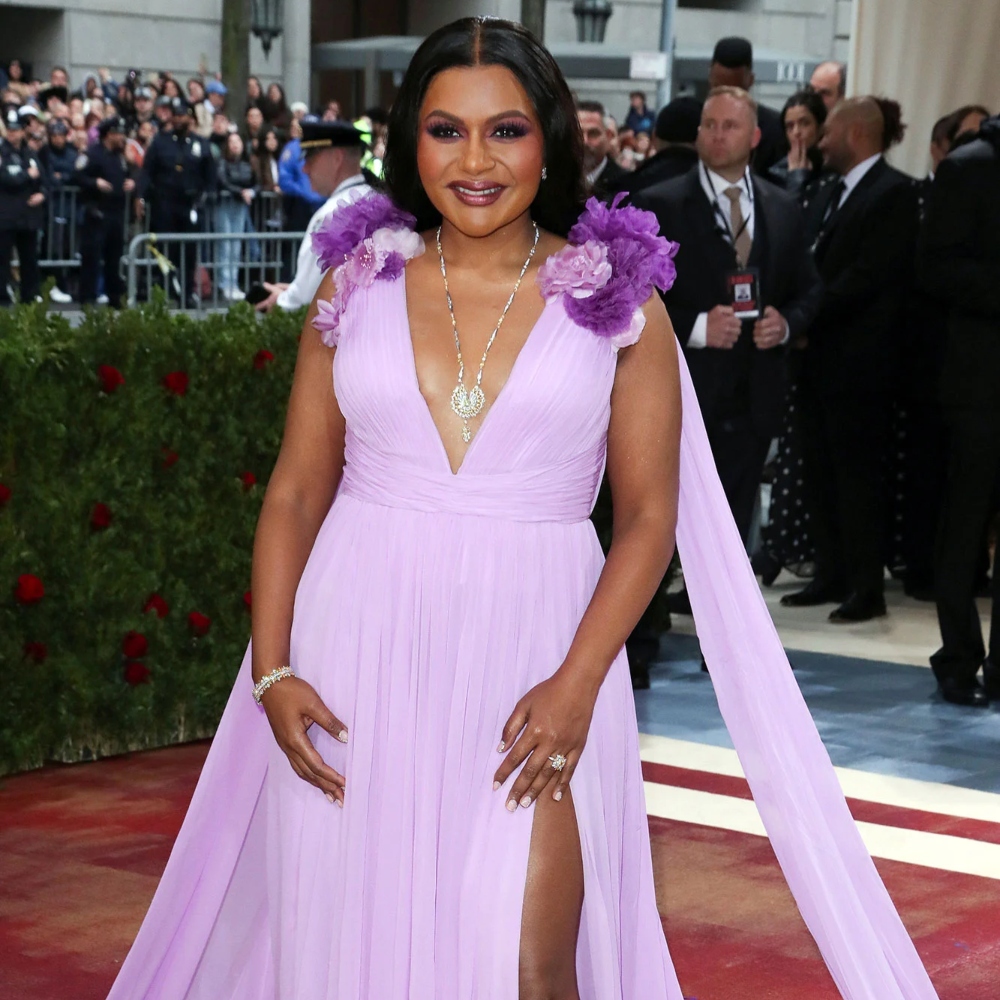 Later, when she created sitcom The Mindy Project, she was told by executives that she was too chubby and unattractive to play the lead character — Mindy.
Megan Fox
We've briefly mentioned her already, and it would be ridiculous not to include her on this list. Actress Megan Fox is often discussed in terms of her beauty rather than her acting talents. Understandably, this makes her rather angry.
The actress has said, "Hollywood is the most superficial thing you could possibly be a part of. And if I weren't attractive I wouldn't be working at all." It seems that it's a bit of a trap to be a working actor — you're either too beautiful, or too ugly.
Henry Cavill
Imagine saying that a man is unattractive and he then goes on to become Superman. Well – no need to imagine! British actor Henry Cavill once auditioned to play James Bond, and was told he wasn't lean enough for the role.
Even worse, the director told the star that he wasn't taking the audition seriously. Alas, Henry Cavill didn't need to be lean to play DC superhero Superman in a range of hit movies. He has also played Sherlock Holmes and starred in various hit spy movies.
Jennifer Lawrence
There have been several controversies about Jennifer Lawrence's appearance when it comes to her movie roles. When she was cast as Katniss Everdeen in The Hunger Games, fans felt that she didn't match the character description in the book.
Earlier in her career, J-Law was turned down for Winter's Bones for being "too pretty." In response, she auditioned again without showering, wearing makeup, or having enough sleep. She later joked that the producers eventually said, "Oh, she's right. She's not cute!"
David Harbour
We've mentioned Winona Ryder already, and her Stranger Things co-star David Harbour has had a similar experience. The American actor starred in 2005's Brokeback Mountain but was told by director Ang Lee to look more handsome during a take.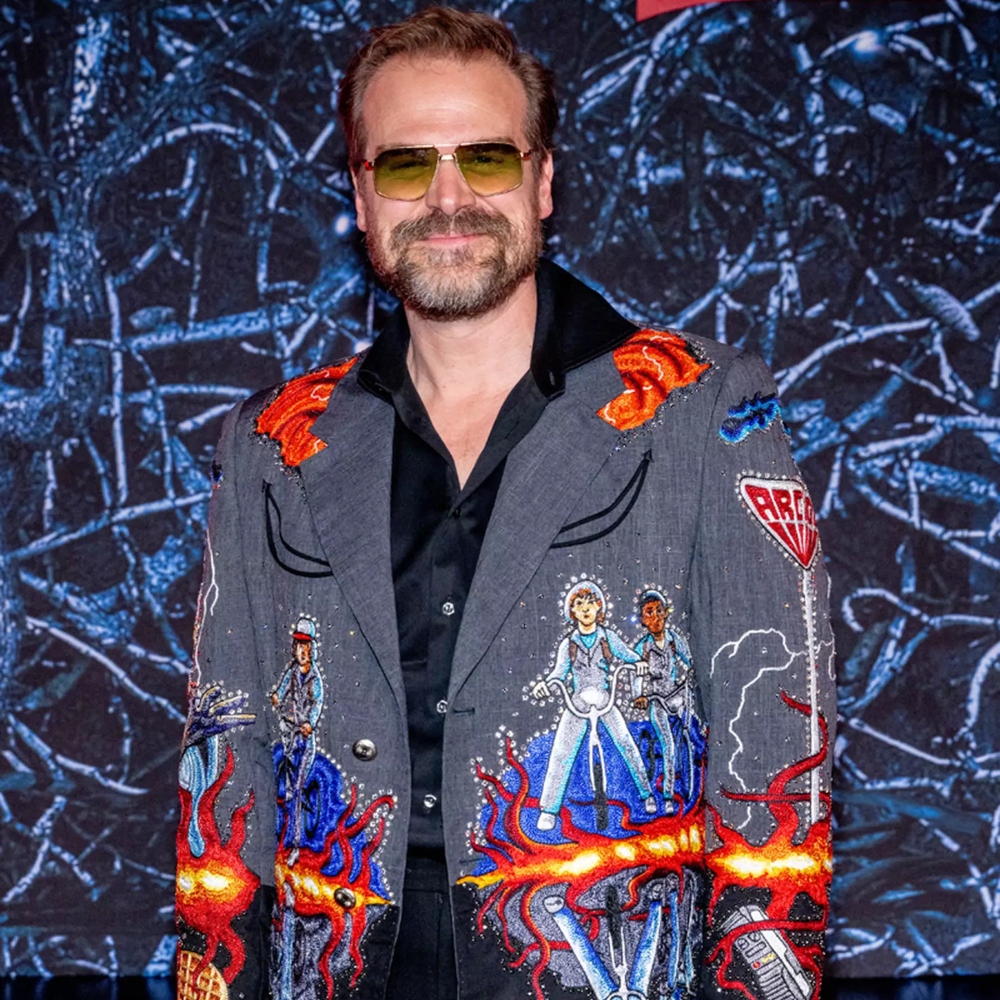 Before that, David Harbour struggled to find roles that matched his imposing body type. He auditioned for Blob in X-Men Origins: Wolverine and was told he was too fat. However, he made it as a superhero by playing Red Guardian in the MCU's Black Widow.
Alison Brie
We close our list with another celebrity that was deemed too conventionally attractive for a role. Actress Alison Brie almost missed out on playing Ruth "Zoya the Destroya" Wilder in GLOW because of her former roles.
The star played prim housewife Trudy on costume drama Mad Men, and the adorable Annie on sitcom Community. Alison Brie said that the GLOW creators "didn't think I was right for the role." For her auditions, she wore workout clothes, no makeup, and tied her hair back.
40+ Famous Women Who Have Dated Much Younger Men
Couples in Hollywood vary greatly in a number of different ways. One of those ways is in their age. Once upon a time older men and younger women were the way of the world, but lately Hollywood has started to turn things around. Older women are starting to date the younger men and the age gaps range from a few years to several decades. So, what relationships are the hottest ones in Hollywood right now? Or ever? Well, that's exactly what we're going to look at, some of the hottest couples Hollywood has seen yet.
Gabrielle Union with Dwyane Wade, 9 years
With nine years between them, you might wonder about the relationship between these two, but they're definitely doing well. Union is an actress while Wade is a basketball player and the two actually dated for five years before they finally got married.
Their relationship may have been a little on-and-off at the start, but they're very happy together and Wade's sons definitely seem to like their new stepmother. In fact, they helped their dad propose in the first place.
Shakira with Gerard Pique, 10 years
These two are 10 years different in age and they've been together for approximately 10 years too. So maybe 10 is the magic number for them. They seem to have a pretty happy family life and that age gap is nothing but a number.
After all, their two children don't seem to notice. The two met on the set of one of her music videos and it seems that the rest is history. Things are still going along quite well and the two seem perfectly happy.
Priyanka Chopra with Nick Jonas, 10 years
These two definitely cut a pretty dashing figure together with the 2000 Miss World and the singer/actor. The two are 10 years different in age but you probably wouldn't notice it looking at them because Chopra definitely looks good for her age.
After meeting at the Met Gala in 2017 they managed to play off their relationship for a while before finally admitting that they really were dating. Now they feel their family is complete (for now at least) with their three dogs.
Kourtney Kardashian and Younes Bendjima, 14 years
Many people thought for sure that Kourtney would end up back with Scott Disick, but that doesn't seem to be the case as instead she's moved on with someone new. Younes Bendjima is 14 years younger than the reality star, and a model from Algeria.
While they kept their relationship somewhat more under wraps at the beginning they've been seen together a whole lot more since then. And they seem to be having a whole lot of fun spending time together.
Jada Pinkett Smith and August Alsina, 21 years
There's a 21-year age difference between Jada Pinkett Smith and August Alsina, but when the two were having their relationship it definitely didn't seem to matter. The relationship reportedly happened during a time when the actress and now-husband Will Smith were separated.
Though there's some controversy about exactly how the relationship happened and when, it seems irrelevant now since the couple seems to be long split up and the Smiths appear to be making their relationship work.
Miranda Kerr and Evan Spiegel, 7 years
Seven years don't mean anything when you're in love and these two don't even look like there's an age gap at all. The supermodel and the CEO definitely seem like a modern-day twist on Beauty and the Beast (except with two great looking people and no beast in sight).
They're now both entrepreneurs and parents, with two children together who they are doing a great job raising. Not only that but Spiegel is great at helping to co-parent Kerr's oldest child who she shares with Orlando Bloom.
Lisa Bonet and Jason Momoa, 11 years
Lisa Bonet is best known for her work on The Cosby Show, but Momoa's most famous work is actually more recent. They married in 2017 and have been together for three years, despite the 11 year age gap between them. They've actually been together for quite some time and have two children together.
These two are one example of Hollywood's leading ladies getting it right in going for a younger man. It definitely seems to be working out for Bonet and Momoa.
Madonna and Timor Steffens, 30 years
First on Madonna's list is Timor Steffens. The age gap is pretty noticeable with a whopping 30 years between the two. Steffens actually said he prefers older women but also that he doesn't notice the gap so … there's no telling which one of those is more accurate.
Either way, the relationship was good for both of them, with the relationship lasting long enough that he became quite close to her children. Madonna even said he was great with her four children.
Demi Moore and Ashton Kutcher, 16 years
These two were the poster for older women dating younger men for quite some time and they seemed to be the ideal that all of those couples lived up to, but it just wasn't mean to be. Kutcher and Moore were 16 years apart in age and though they married in 2005, they divorced in 2011.
Still, the relationship definitely seemed to be good for both of them for quite some time. And they seem to have started a trend in Hollywood of older women feeling free to date younger men, so it's not all bad, right?
Tilda Swinton and Sandro Kopp, 18 years
This couple has a relatively strange relationship by traditional standards, but it seems to work for them. They actually have an open relationship, seeing that Swinton had already been in a relationship with John Byrne and the two have a set of twins together.
Kopp is her lover and one that her husband knows well about. He even lives at their house sometimes and that apparently works out quite well for the entire family. They don't mind at all and Swinton gets to spend time with a much younger man.
Mariah Carey and Nick Cannon, 10 years
These two were married for several years, marrying in 2008 and separating in 2014. But the relationship was actually quite the whirlwind. They married after dating for only a few weeks and they now have twin daughters to raise together, which they're doing quite well.
The relationship definitely seemed like it was something special and Cannon still has a whole lot of great things to say about his ex-wife and the mother of his children. They also maintain that the breakup was a mutual and amicable decision.
Sam Taylor-Wood and Aaron Johnson, 24 years
These two actually met at a relatively young age, when Aaron was only 18. But even though Sam was 24 years older at 42, they seemed to hit it off. And it seems to be a relationship that's more than working out because they've been married since 2012.
This couple shares two children and a pretty active life. After all, he's an actor and she's a filmmaker. It's how they first met, after all.
Robin Wright and Ben Foster, 15 years
These two actually met in 2011, once again on a Hollywood set, and were engaged shortly after. While they did split for a little while, they managed to come back together. Still, the relationship was perhaps not meant to be because they ended up calling off their engagement a second time that same year.
In the meantime, Wright said that she had never laughed more or been happier than she was with Foster. So maybe the relationship was exactly what the two needed at the time.
Julianne Moore and Bart Freundlich, 9 years
These two met in 1996 and even though there's a nine-year age gap they don't seem to care. In fact, they're one of the few Hollywood couples on this list that are actually still together and going strong. They have two children, a son, and a daughter, and have been married since 2003.
What's even more surprising is that they, like so many other couples, met on a Hollywood set and it doesn't seem to have been a whole lot of flash and no flame for them. The relationship is still moving along.
Allison Janney and Philip Joncas, 20 years
A 20-year age gap seems quite extensive, but in Hollywood, it's practically the norm. For Janney and Joncas it's no big deal. They went to the Academy Awards together in 2016 but said that they had been dating for at least a year then but possibly even longer.
They met, however, in 2012. They have been together for several years now and it doesn't seem that they're going to split anytime soon. But they are going to stay dating because Janney doesn't believe in marriage.
Jennifer Lopez and Casper Smart, 18 years
J-Lo is definitely no stranger to dating younger men. In fact, it seems to be her preference, not that the men seem to have any problem with it. In this case, it was her backup dancer, Casper Smart, who is 18 years her junior.
The two lasted for quite a while actually, staying together for about five years before they called it quits. But it was definitely good while it lasted and the two made a really great looking pair.
Madonna and Jesus Luz, 29 years
Madonna is another of the Hollywood elite who seems to prefer dating younger men. Jesus Luz was 29 years her junior and while the relationship didn't last long, it was only one of several where she was with a man at least 10 years younger.
The two met on set for a photoshoot, but after a while, they realized that they didn't really have a lot in common (maybe that age gap meant something after all) and they split.
Cheryl Cole and Liam Payne, 10 years
You may or may not remember when Liam Payne auditioned for the X Factor when he was only 15 years old or the fact that Cheryl Cole was a judge at the time. But you may have seen the two together now after meeting again much later.
Today, the couple have a little boy together and seem to be doing just fine, even with the 10-year age gap between them. What're a few years when you're in love, anyway? And who cares when you have someone as cute as Bear keeping you together?
Cameron Diaz and Justin Timberlake, 9 years
Supposedly these two actually met at the 2003 Kids Choice Awards and they seemed to hit it off big, handling some of the worst that Hollywood had to throw at them. But the relationship wasn't meant to be and they were together for only four years (though that's long in Hollywood years).
The breakup was pretty amicable, but the aftermath wasn't quite so amicable. Still, the two seem to be all right with each other now and even managed to work together on a couple of projects after their breakup. They just needed a little cool-down time.
Eva Mendes and Ryan Gosling, 7 years
With a seven-year age gap, these two Hollywood sweethearts are definitely making a splash. But what's unique about them is that they're working on keeping their relationship secret, and succeeding at it too. While not much is known about their relationship we do know that it seems to be working.
The couple has two daughters, and they are still seen at formal, Hollywood events. It just seems like the day-to-day that they like to keep out of the limelight.
Anna Camp and Skylar Astin, 5 years
The five-year age group doesn't seem to have been an issue for this couple but there definitely were some differences because after being married from 2016 until 2019, they chose to get a divorce citing irreconcilable differences.
The relationship supposedly ended rather amicably, though there's no way to tell what might have happened behind the scenes of the very rehearsed statement that was made by the two at the time. Still, the relationship was good while it lasted.
Madonna and Brahim Zaibat, 28 years
Madonna and dancer/choreographer Brahim Zaibat actually met in 2010 when he was asked to dance to promote her clothing line. Apparently, the experience went well because they started dating shortly thereafter. Though the relationship didn't work out, they were together for about three years.
There was a 28-year age gap between the two when they started dating, but of course, Madonna never seems to have a problem keeping up with the younger crowd and seems to prefer men who are quite a bit younger than her.
Susan Sarandon and Jonathan Bricklin, 31 years
These two spent a total of five years together, which means they weren't concerned about that 31-year age gap between them. In fact, Sarandon was almost double Jonathan's age when the two chose to film a reality series about their relationship.
Unfortunately, the show didn't seem to work out so well as the couple were separated not that long after. Still, they have good things to say about each other and after their initial meeting in Chile, they managed to have a pretty private relationship.
Katie Couric and John Molner, 6 years
The age gap here isn't quite so big, but Katie Couric is actually six years older than husband John Molner. The two raised Couric's two children from a previous marriage. Couric is a journalist and an author who has worked at all three of the biggest names in television. Her husband is a banker and the two actually met through mutual friends.
Couric says that it was love at first sight when the two met for their first date. But it took some time before they actually got engaged and then married. Still, they seem to be exceedingly happy now.
Halle Berry and Gabriel Aubry, 10 years
A photoshoot was where Berry and Aubry first met, and one for Versace, no less. They started dating all the way back in 2005 with the two being 10 years different in age. But that didn't stop them from having a long relationship and a beautiful daughter.
Things didn't end so well with these two, however, as their 2011 custody battle brought up some pretty ugly accusations against Aubry. There's no one who will ever know what happened in their relationship but them, but if the claims are true Berry dodged a bullet getting out of there.
Deborra-Lee Furness and Hugh Jackman, 13 years
Who wouldn't be interested in a relationship with Hugh Jackman? Deborra-Lee definitely was! In fact, the two have been married for 24 years, which is a really long time when it comes to Hollywood relationships. They've also survived their fair share of Hollywood drama.
With a 13-year age gap between them, there doesn't seem to be anything different about this couple. In fact, they seem to be like any normal couple rather than a Hollywood one. Except maybe the parties.
Geena Davis and Reza Jarrahy, 15 years
These two are separated now, but they were together for 16 years. In fact, according to Jarrahy they were married for 16 years and are now seeking a divorce. According to Davis, their relationship was never official and therefore there's no reason for a divorce.
The couple share three children but things are definitely a little weird between them all right now as the courts are left to determine whether they were married or not. What we do know is that there are 15 years between them and that's quite a bit.
Taraji Henson and Kelvin Hayden, 13 years
This is another couple that chose to call it quits, though only recently. Before that, however, they were actually engaged for the last two years. The wedding was supposed to take place this summer but was put on hold along with everything else this year.
Instead of pushing things off, however, they ended up changing their minds entirely and the wedding is off. But before that, they were happy together for quite some time. So that 13-year age gap was just something that the rest of the world could see.
Courtney Cox and Johnny McDaid, 13 years
After divorcing David Arquette, Cox met up with Snow Patrol member McDaid. They actually got engaged back in 2014 before calling it quits for a while and jumping right back in. Now the two are happy together and the 13-year age difference seems like no big deal.
In fact, Cox has even said that she would love to have a baby with McDaid. So who knows what the next several years could bring for the couple.
Khloe Kardashian and Tristan Thompson, 6 years
This couple actually met back in 2016 and today they share a daughter, but their relationship has always been a little questionable. In fact, their relationship is on and off quite a bit. What we do know is that they seem to be on again right now, and they both live together with their daughter.
That six-year age gap doesn't seem to be a big deal and they're even talking about having another child. So, maybe the relationship is going to be on again for a while.
Halle Berry and Alex Da Kid, 16 years
With a 16 year age gap, this couple might seem a little too far apart, but they're actually not that far at all. Not when you consider the other age gaps in Hollywood. And who wouldn't love to date Halle Berry anyway? No matter how much older than you she might be.
Berry definitely looks good or her age and she and Alex never had a problem looking past that gap to enjoy their time together. Though it didn't last, they definitely were cute together while it lasted.
Sandra Bullock and Ryan Gosling, 16 years
Perhaps Ryan Gosling is another of the Hollywood leading men who prefers to date older women. And that worked out just fine for Sandra Bullock. The two had an age difference of 16 years and actually dated for over a year before they finally ended things.
It's uncertain exactly where or when they met, but they dated in 2002 and they were costars on a movie together, which is possibly where things really hit it off. However, they didn't get to two years together.
Kris Jenner and Corey Gamble, 25 years
Another member of the Kardashian family, Kris Jenner, is finding a new beau that's significantly younger than she is. In fact, Corey Gamble is 25-years younger than the reality star. According to reports the two have been dating for several years though it's a little more on-again-off-again than some.
For some, the relationship between the two seems a little less romantic and a little more business-like, but whatever works for them is definitely good enough.
Kate Hudson and Nick Jonas, 13 years
There's some controversy on this relationship pair and there's rumors regarding whether they were ever actually together or not. If they were then we can say that Nick Jonas seems to have a type and it's older women. But then Hudson seems to have a type as well, younger men.
The two have a 13-year age gap and both declined to talk about a possible relationship when they were questioned about it back in 2015. But they were spotted together enough to really raise some questions. That was before he ended up with Priyanka, of course.
Madonna and Alex Rodriguez, 18 years
Before he married J. Lo Rodriguez dated several other Hollywood celebs, one of which was Madonna. There was some controversy about when he was actually with her and there may have been some truth to the rumors that he was married while he and Madonna were together.
Either way, the couple has an 18-year age gap, but it seems Rodriguez likes older women since he has been with Jennifer Lopez for quite some time. Maybe it was a good relationship for both the stars.
Eva Longoria and Tony Parker, 7 years
Longoria and Parker got married in 2007 and spent a total of three years together before getting a divorce in 2010. There was a seven-year age gap between them and it's rumored that infidelity was the cause of the relationship breakdown.
The two were pretty happy (and looked great together) for those three years and the time they spent dating. So that might be why their claim of irreconcilable differences fed into the rumors of cheating. But maybe that's just Hollywood gossip.
Amy Schumer and Ben Hanisch, 5 years
Schumer and Hanisch were only five years apart in age, which definitely doesn't seem like much when you're looking at some of the couples on this list. And perhaps it's a good thing that Schumer is a comedian and has no problem poking fun at herself onstage.
She hadn't originally talked about their breakup or relationship but onstage she had no trouble sharing about their 1.5 year relationship or the breakup that happened relatively quickly. Instead, she just kept the ball rolling on the jokes.
Kate Hudson and Derek Hough, 6 years
These two were actually friends for several years, with Hough serving as a dance instructor for Hudson. It seems she likes to date younger men because Hough isn't the first one that she's dated. But the six-year age difference isn't too much of a gap.
The relationship didn't last here either, however, though there were some rumors at one point that they were back together. The relationship only lasted a couple of years to start and the fling thereafter may have been even shorter.
Jennifer Lopez and Alex Rodriguez, 6 years
This couple is one that seems to be sticking it out for the long haul, with a relatively small age gap between them. J-Lo is actually six years older than Rodriguez, but that age difference doesn't seem to mean anything to them or anyone else.
The singer/actress shares parenting her two children and Rodriguez' two children. And it doesn't seem like the little family could be any happier. At least not with all of the gushing things she has to say about him.
Cameron Diaz and Benji Madden, 7 years
This is another couple that's still going strong, Cameron Diaz and Benji Madden are actually seven years difference in age, but that's not the biggest difference between them. A lot of people were quite surprised to find out that they were dating in the first place.
The two met, started dating, and were married in just seven months and now it's been two years of a strong and steady relationship. There's no telling where they might be going from here, but Diaz says that while others might think they rushed in, when you know you know.
Jennifer Aniston and John Mayer, 8 years
While this relationship didn't last too long it was definitely one of the hot couples of the 2000s. Aniston and Mayer dated in 2008 and 2009 and actually first met at an Oscars party (because of course, right?). Still, the relationship didn't last and that age gap seems to have played a role.
Unlike the other couples on this list, it seems Mayer may have broken up with Aniston because of the eight years between them, at least after some of the comments he made about her (and himself) not too long ago.
Kylie Minogue and Andres Velencoso, 9 years
The nine-year age gap between these two may not have been what drove them apart, but the relationship definitely didn't last and Minogue was not the one who wanted it to end. The two were together for five years, but as her work continued to take off things got a whole lot more difficult for them to stay together.
They agreed to separate amicably, though they weren't too happy about the fact that it needed to happen. That seems to suggest that their relationship was going pretty well and that they were happy together.
Julianna Margulies and Keith Lieberthal, 6 years
Another moderate age difference exists between Margulies and Lieberthal who have a six-year gap. Still, they definitely have that power couple look down and no one would guess there's an age difference at all. Rather, they look like they belong together.
The couple were married in 2007 and share a son together. And now, it seems their relationship is still going all these years later. A thirteen-year relationship is practically unheard of in Hollywood.
Brigitte Trogneux and Emmanuel Macron, 25 years
The French President actually met his wife when he was only 15-years-old and a student in her class. Just two years later he promised he was going to marry her someday, but time passed and she married someone else instead. And then she got divorced and the two reunited.
Now, Macron and Trogneux have been married for years and the 25-year age gap doesn't seem to mean a thing. All that matters is that they are most definitely happy together and he takes care of her kids just like he would his own.
Madonna and Kevin Sampaio, 33 years
The widest age gap Madonna has had between herself and a boyfriend is the 33-year gap between her and Kevin Sampaio. The then 31-year-old model was one of the best in the industry at the time. They spent time on getaways and managed to keep their relationship relatively quiet for a while.
They met the same way a lot of Hollywood couples do, on the set, as he was actually in one of her music videos. That was possibly the first kiss between them, though it wall all part of the scripted video and there was only a quick moment of it.